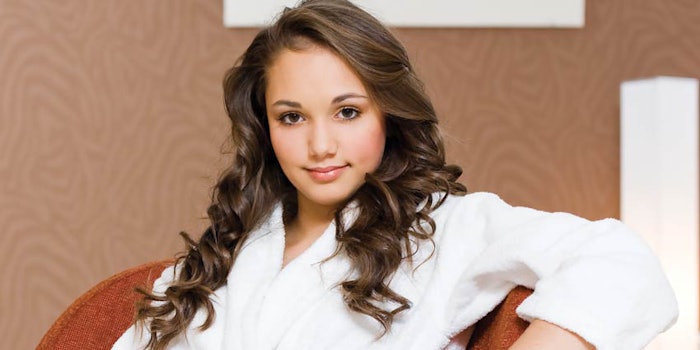 From your carefully selected (cauliflower crust) pizza toppings, the level of softness of your hotel pillow to your personally designed and named lipstick, we all want things just the way we like them. So if you thought for one second that the hyper "bespoke" trend was on its way out, think again. For some industries, adopting the personalization trend is a matter of survival. A report by IBM Global Business Services says that with the increasing competition among hospitality, the personalization of a hotel's guest experience will be the one and only feature that will help the industry survive.1
How did we get here? The internet has offered us unlimited choices as consumers, but our ability to click options and features is increasingly turning us into product co-developers, especially in beauty, fragrance and accessories. Millennials expect their products and services to be served up this way, as do the next wave of spa-goers, Generation Z. Individuality is their mantra, rejecting labels and gender types at every turn, the notion that one size fits all is not just annoying to them, it is outdated.
Personalization in Beauty
Customization is not confined to online, and can also be pretty extreme when it comes to skin care. U.K. company Geneu uses a microchip to analyze a clients' DNA test saliva swab within minutes, revealing data about that essential 1% of DNA that makes us unique. Armed with this information, they then generate your own customized skin serums in two weeks. At around £200 (approx. $249) for two personalized serums, its hefty price tag means it is not for the masses.
Color cosmetics have truly embraced the made-for-you, by-you trend, from giants like Sephora customizing foundation using a Color IQ system2 to smaller brands like Bite Beauty Lip Lab in New York City, helping customers select and blend personalized lip products. Creative interaction boosts the retail fun factor, garners great PR and helps increase the foot traffic in store.3
In an era where we all value highly personalized experiences, why would the spa, salon or skin center be different? Let's be real, owners and spa directors prize consistency, set protocols and standards. We need structure and processes for training new team members and smooth operations, so how do we find the balance between process and personalization? Follow this personalization (all demographics included), client-centric to-do list to keep clients snapping, gramming and posting your praises, and most importantly, returning for more.
1. Rethink the Welcome
Get to know new clients before they come in and remember the preferences of your regulars.
Staying engaged and connected via your own mobile app, social media and website is not only core to building loyalty, it also provides you with an opportunity to educate about your services pre- and post-appointment. Allowing clients to select their preferences online prior to their appointment helps save time but also allows you to more effectively personalize and customize their experience, and get right down to business. This careful, mindful attention to the details goes a long way in securing loyalty.
2. Streamline the Booking Process.
A brand that consistently rates highly with millennials is Uber. The reason fueling its success is convenience and time savings. Being app-based, the booking and transaction is seamless and mobile. This is where other service-providing industries need to take note. Big players in the hospitality industry, such as Marriott, are using PlacePass to help customers tailor their experience ahead of arrival with activities and tours. Similarly, Travelyo is a platform that is increasing hotels' direct bookings by providing a combination of accommodation, transportation and entertainment options in one place to offer flexibility and transparency. This is what is known as dynamic packaging. It is convenient, fast and allows the user to decide what they want on their own time. Videos and pop-up windows on services also provide the client with a much better grasp of what options are available and what is entailed. No phone calls, no call-backs and no complicated processes that make me change my mind mid-process. Confirmation should be via app, IM or texted. Better yet, let clients pay (and tip) ahead of time so they can rush to their barre class.
3. Dig Deeper During the Consultation.
Beyond the traditional physical intake and contraindication form, dig deeper into a client's lifestyle and well-being to ask about quality of sleep, blue light and pollution exposure, average stress levels and lifestyle habits that may impact skin. Go one step further into personalization to ask clients how they would like to feel after the treatment and adjust the treatment, beverage, aromatic blends, product textures, music choices and light color accordingly. From feeling empowered to greater clarity or exhilarated, sessions at the spa are not just about being "relaxed." Spas go way beyond that now in what we can achieve. Authentically tune into clients and provide them with the ultimate multi-sensory experience that is 100% personalized to their needs. Document all this client data together with the client's skin lab pictures on a tablet so you are geared up for their next visit. Use this information to follow up the next day to see how they felt, if they have product/skin questions and what you could improve upon for the next time.
4. Loosen Up on Set Service Protocols.
Just like those pizza toppings, clients want to pick the length of their treatments: from a 30-minute express spa treatment with no undressing necessary, to a 90-minute ultimate anti-wrinkle technology facial. They don't want to be tied down to set times and skin typing protocols. Personalization, customization and tuning in to feel, look and listen to what your client really needs is what reigns and rings true for most of us today. Decide on the best approach together. You know the tools and products in your arsenal; your client knows their skin concerns and what pains them. Collaborate and co-create how the next 60 minutes will unfold. Add 15-minute touch time blocks for extra attention to feet, scalp, back, face or hands. Or just keep your hands off and let her sleep off that jetlag for 30 minutes; sleep add-ons are greatly desired in our sleep-deprived world. This level of intuition and anticipation of the client's needs is something that may be better left to senior staff and elite therapists as admittedly, it does require a good amount of experience and people skills to get right. However, it is a standard that junior staff should be aiming for, and a concept that can be instilled through good training.
5. Let Clients Get Creative.
I'm not going to suggest you have clients make their own skin products. Believe me "leave it to the experts" is sage advice from someone who understands the exact and detailed process of creating skin formulations. Create a station that allows clients to mix, customize and blend certain products like serums, moisturizers, masques and exfoliants, while providing them with insider tips. A row of glass water coolers on the counter filled with sliced fruit and vegetables for flavor (watermelon, lemon, cucumber, lime and mint) makes an enticing, visually engaging display that your clients won't be able to get enough of. Likewise, giving clients the chance to make their own custom tea at a tea bar is a wonderful way of helping them enter the calming and healthy ritual. With beautiful glass canteens of dried tea leaves and cards describing the skin and health benefits of each tea, you are sure to create a memory of a great, immersive experience.
6. Educate Beyond the Treatment Space.
What are we sharing and teaching our clients for how they can continue the work at home, at their desk or in their hotel room? Add personalized "homework" for the client, like neck and shoulder stretches and techniques to alleviate "text neck" and wrist strain on their "mouse" hand. Provide them with tips and videos on how to incorporate a few minutes of meditation or abdominal breathing using their personalized elixir aromatic blend during a high stress or anxiety moment during the day. Take it one step further by offering private skin lessons or consults via Skype or Facetime. Set up a date and video chat into their home environment to see how they are using their new products live. This not only gives you insight into how to tweak their regimen or up their masking application skills, but it also helps you make other product or tool recommendations. Staying connected and available allows you to stay relevant.
Become A Priority.
Walking through the full customer journey and understanding common pain points is key to offering a seamless experience that brings return custom and recommendations. Getting to know your clients and understanding their needs intuitively means you will remain front of mind rather than relegated to simply mediocre. What is going to get you on your clients' speed dial? How are you going to exceed expectations? Personalization requires a human touch, literally and metaphorically. Customization demands that we listen and observe. If you only do one thing in this list, make sure your booking system is hassle-free, mobile-friendly and automatically sends out confirmation texts. This is the first step to ensuring you get customers through the door. From there, the choice is yours, and the customizable possibilities are endless.
REFERENCES
www-01.ibm.com/common/ssi/cgi-bin/ssialias?infotype=PM&subtype=XB&appname=GBSE_GB_TI_USEN&htmlfid=GBE03411USEN&attachment=GBE03411USEN.PDF