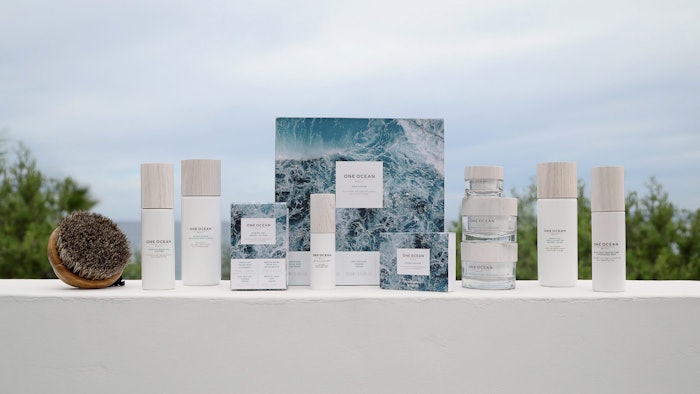 One Ocean Beauty's products and exclusive treatments are now being implemented at the newly renovated Seawater Spa at Gurney's Montauk. 
One Ocean Beauty uses marine ingredients sourced from all five oceans, created sustainably in a lab. The company has a long-term partnership with Oceana, an ocean activist charity, incluing an ongoing campaign together called Love Ocean.
Seawater Spa Treatments
One Ocean Beauty Abdomen, Buttock, Thigh Sculpting Treatment
60 Minutes
This stimulating treatment targets cellulite, fluid retention, uneven texture and tonicity. The service starts with a detoxifying dry brush that increases circulation and exfoliation. Next, Bioactive Body Sculpting Marine Cream and Ultra Marine Cellulite Night Cream are applied, combined with deep, detoxifying bodywork and specialized abdomen, thigh, hip and backside massage techniques. Theragun Pro adds additional deep massage and targeted treatment helping further tone and smooth the skin.
One Ocean Beauty Sculpting Facial
60 Minutes
Lymphatic drainage techniques combined with Eye Revival Marine Cream depuffs and soothes tired eyes. Then, a firming and lifting massage is performed that leaves skin feeling renewed, firm and sculpted. The complete One Ocean Beauty face collection is incorporated: Replenishing Deep Sea Moisturizer, Revitalizing Sea Serum, Ultra Hydrating Algae Oil, Blue Light Protection + Hydration Elixir Spray, Purifying Micellar Water Toner and Blue Algae Exfoliating + Detox Mask.