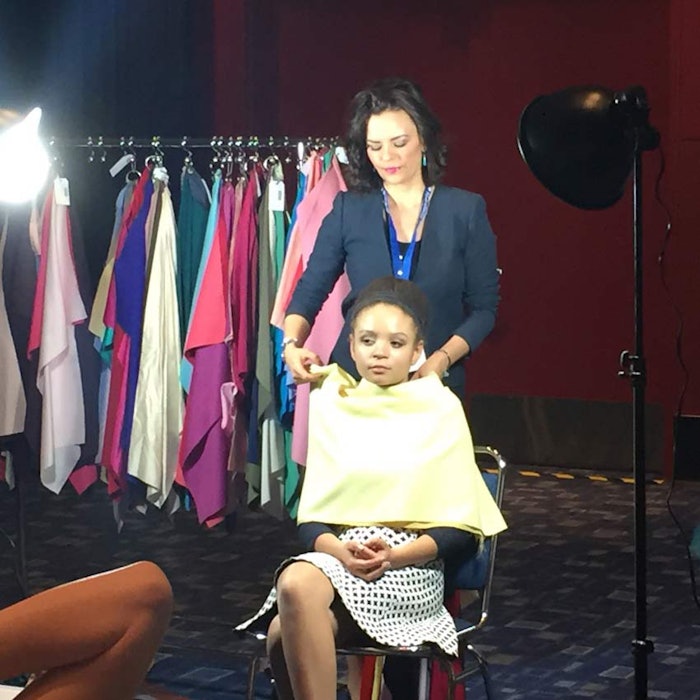 The Advanced Education Conference at Face & Body Midwest 2016 on Mar. 12, 2016, was all about presenting attendees with the latest business practices, research and techniques in the spa industry, and the treatment track truly delivered on that premise. The track featured five speakers, all with unique presentations to bring treatments up to speed.
The first presenter was Tiffany McLauchlin of Lira Clinical, who spoke to attendees about "Teching-up Age Prevention Treatments for the XY Generations." She encouraged attendees to become active on social media, frequently sharing pictures of treatments and creating posts that clients could share. She also noted that new generations want immediate results with no downtime, and they want treatments personalized to them. She introduced the "Glow n Go" facial as an example of something that can offer instant results to nearly all clients. She then introduced ingredients that are beneficial in this facial, including: vitamin C, sea fennel, mastiha and Madonna lily. McLauchlin then concluded with a how-to on taking the perfect selfie to allow estheticians to post skin care success on social media.
The treatment discussion then shifted to wax with a presentation by Deanna Derthick of Divi International Company and Depilève. She walked attendees through how waxing has evolved over time to become the sophisticated hair removal system it is today. She detailed the different forms of waxing available over the years, discussing the differences between each one. Derthick concluded with a demonstration on the latest form of waxing.
It seems like there is always new technology being launched in the spa market, and estheticians and spa owners struggle with deciding which of them to add into their treatment offering. Terri Wojak of True U tackled this subject, offering which advanced treatments she believed could be incorporated into the standard, efficacious esthetic offerings. Wojak discussed how technologies such as microneedling, ultrasound radio frequency and light therapies can be added into existing protocols.
Consumers have been hot on #multimasking, a trend on Instagram and other social media sites where they post photos of themselves wearing multiple masks for different skin issues. Of course, we know this has been around for a while, particularly with estheticians who have been doing this for years. Susanne Schmaling spoke to estheticians and spa owners on how they could capitalize on this consumer trend by adding a #multimasking treatment to their menu. "We have been doing this for years, but I don't know many estheticians that are taking advantage of the consumer trend in their marketing and menu," noted Schmaling. She talked about why it works and suggested ways the skin professional can tailor each #multimasking treatment to the unique needs of their client. She suggested creating a customized #multimasking package of masks in retail for clients.
The last presentation of the day was Jaclyn Peresetsky of Skin Perfect Spa, who spoke on how color analysis can help boost the bottom line of a spa that offers makeup. Peresetsky's methodology allows skin professionals to match a client's skin to determine which makeup shades will look best on them. Peresetsky even presented a live demonstration on how well the concept works using fabric color swatches. The magic of the color-matching system proved flawless, offering a personalized makeup application that undoubtedly retains a happy client for the long run. "It makes you the client's expert," noted Peresetsky. "We have to beat the department store counter."
After the education was done, attendees went home armored with the latest tools to improve their spa treatments and bring more money through the door.