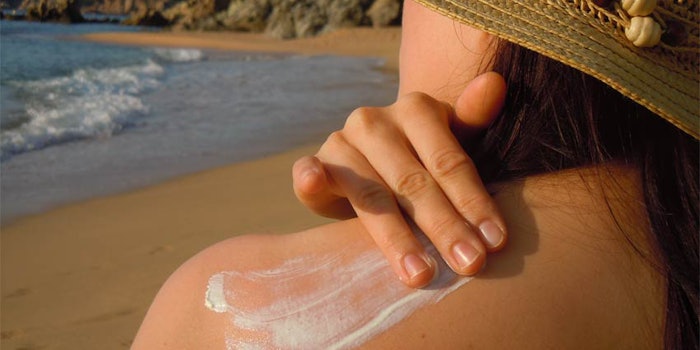 From not using sunscreen to using too many skin care products, some common skin care mistakes can be determinantal to routines. Nina Gajic, founder of Skin Virtue, discussed some of those typical mistakes and what she suggests doing instead.
Related: 5 Tips For Back To Work Skin Health and Confidence
Over-washing
One of the most common mistakes is over-washing the skin. Excess cleansing and harsh cleansers can strip the skin's barrier, leaving it more susceptible to irritants and inflammation.
Gajic suggests a simple rinse with lukewarm water in the morning and a gentle cleanser in the evening.
"Over-washing oily skin actually makes your skin produce more oil, as the sebaceous glands go into overdrive to replenish lost sebum," says Gajic. "Over-washing drier skin removes vital natural lipids."
Sunscreen
Sunscreen is the number one anti-aging product and should be applied every morning. Not applying daily, not applying enough, and skipping UV protection altogether are some of the biggest skincare mistakes commonly made.
"Skipping out on your SPF can lead to premature skin aging and all of its undesirable repercussions—such as wrinkles, discoloration, elastin breakdown, cell damage and skin cancer," says Gajic.
Gajic continued, "Take a look at the inner side of your arm and compare it to the top of your arm. You will most likely see a visible difference in the texture, tone and look of the skin between these two regions. The appearance of the upper arm is thanks to the damage of UV exposure. To prevent further UV damage, apply an SPF daily to all exposed areas—don't forget your hairline, hands, arms, neck and décolleté, and re-apply frequently."
Acne
Picking at the skin and squeezing the face, including popping pimples, can lead to scarring and further breakout.
Gajic says, "Stop this skin care mistake! If you feel the need for an extraction, book in a facial that incorporates either a manual or mechanical extraction (galvanic desincrustation or at-home ultrasonic skin scrubber). I find that skin redness calms down faster with mechanical extractions, as the skin hasn't been traumatized by squeezing. Also, manual extractions can induce inflammation if not performed correctly."
For makeup-related breakouts, Gajic suggests paying attention to formulations, similar to choosing skin care products. Skin care routines can be compromised by using non-suitable makeup. Non-comedogenic or non-acnegenic products can be helpful as it won't block pores.
"Don't pick a foundation based on whether you want dewy or matte," says Gajic. "Rather, read the ingredients and test what works for your skin. If you are prone to breakouts always look for non-comedogenic formulations."
Expired and Inconsistent Use
Never use expired skin care products—it can cause weird reactions, rashes, irritation, inflammation and other issues.
Products have PAO symbols (period after opening), typically located on the underside or back of the product and resembling a small tub or jar with a number inside it, that indicates how long a product can be used after opening it. This is done to avoid contamination and bacteria growth. PAO is usually less than 12 months, according to Gajic.
Skin care results will only come with consistent use. Products will differ, but Gajic suggests an average timeline of 28 days, and to avoid using too many products at once.
"You will not get results from a product if you don't apply it to your skin on a consistent basis. Having a bathroom cabinet full of products will not help unless you are applying it according to instructions," says Gajic. "When you layer too many products you can irritate your skin, especially if you are layering various brands. You really shouldn't need more than four to five steps in your daily regime."
In the morning, Gajic suggests using a toner, eye cream, serum, moisturizer and SPF. In the evening, she said a cleanser, toner, eye cream, serum and targeted treatment will do the job.
Gajic says, "Exfoliate one to two times a week and use a face mask once a week (on face, neck, décolleté and hands). You can pick as many targets treatments as you like to suit your concerns and alternate them."