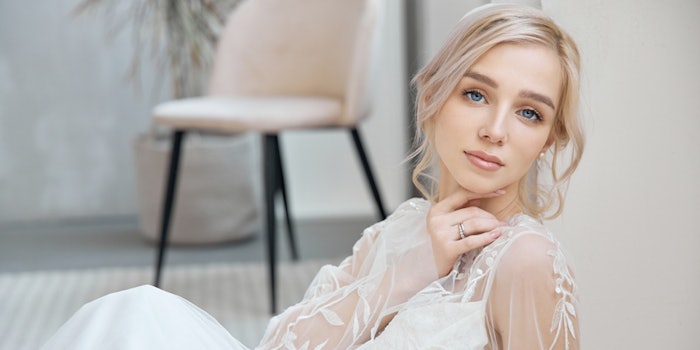 The pre-wedding process consists of many steps, but one of the most important is getting client's skin cooperating for the big day. The Zoe Report spoke with skin experts to come up with the best facial options for clients getting married. 
It's important to note, any facial that may be harsh on the skin should be done further out from the wedding day to give the skin time to heal. So, no microneedling the night before. 
1. Anything Glowy
A bride is looking for that glow-from-within look, so offer facials that include forms of hydration, soothing properties and microdermabrasion for that smooth, glowy look. 
Ingredients to incorporate include vitamin C and niacinamide. 
2. Vibration Therapy
This type of facial will help client's skin look tight and toned. The vibrations can boost circulation and incorporate the skin's oxygen leading to a contoured face and glowy skin. 
3. Microcurrent
For brides looking for an instant lift, this is a great tool. It can be added onto a facial to help de-puff and de-stress the skin in areas such as the cheekbones, jawlines and necks.
4. LED Light
LED lights can help a plethora of skin concerns. It can help those looking to deal with acne, sun spots, fine lines or just help achieve that overall glow. This treatment is best if used more than once, so suggest clients come in once a week for a month leading up to the big day.