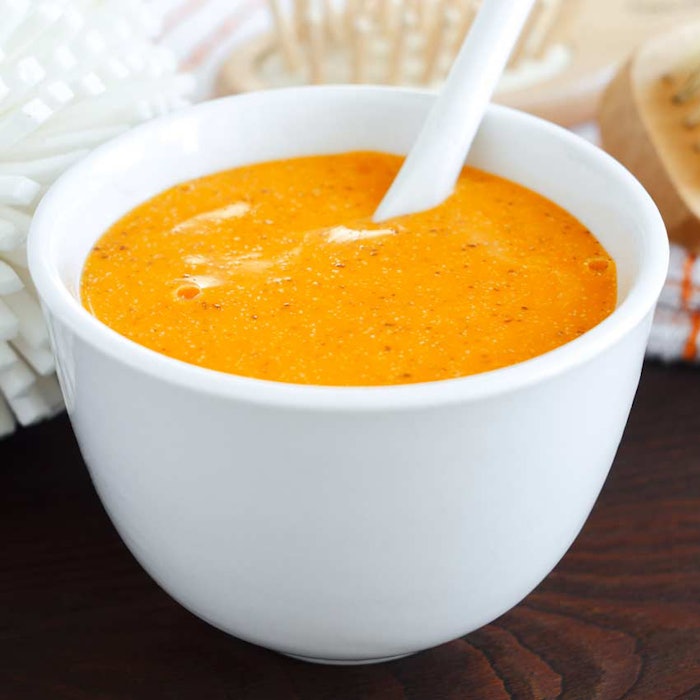 As autumn approaches, days are getting shorter and the air a bit chillier; all while spas are pampering clients' summer-scorn skin with the ingredients and scents of the season.
After reading through the on-trend seasonal treatments below, head over to Skin Inc.'s Facebook page to share your skin care facility's fall specials. 
The Great Pumpkin Facial
ESSpa Kozmetika, Pittsburgh, www.esspa.net
Pure pumpkin is the main ingredient in the 120-minute Great Pumpkin Facial at ESSpa Kozmetika. Throughout the facial treatment, the client receives an arm and leg massage, as well as each limb dipped in pumpkin paraffin wax. A layer of 100% pumpkin wine is applied to the face to provide a finishing touch of moisturizing antioxidants.
Healing Hibiscus Hydration Facial
Brennan Spa offers a September special for clients to rehydrate skin after spending it in Chicago's hot summer sun. Hibiscus and gotu kola have healing properties to help hydrate and soothe skin. A complimentary scalp massage is also included.
Pumpkin Facial Peel
Any facial at Spa Space can be upgraded with a vitamin-rich Pumpkin Facial Peel for $20 to help shed summer build-up and brighten skin while improving the results of extractions.
Fall Escape
The full-body 110-minute Fall Escape treatment begins with a warming buttery brown sugar exfoliation, followed by a detoxing body wrap to soothe muscles while the client enjoys a scalp massage. A rinse in the treatment room shower is followed by a renewing signature L'Auberge massage.
L'Auberge Del Mar also offers a 50-minute full-body cleansing, detoxing treatment to improve circulation: Pumpkin Nutrient Renewal. It begins with a full-body dry brushing, followed by a body pumpkin mask and finished off with an application of moisturizing body milk.
Honey Ginger Nourishing Body Treatment
The 90-minute Honey Ginger Nourishing Body Treatment provides deep relaxation with rhythmic massage techniques and warmth. The product used helps remove old cells while purifying and moisturizing, resulting in radiant skin.
Autumn Soufflé Cocoon
Pure brown sugar cane crystals are used to gently slough dry skin away while cold-pressed coconut and sweet almond oils deeply nourish skin with a vanilla and caramel soufflé.