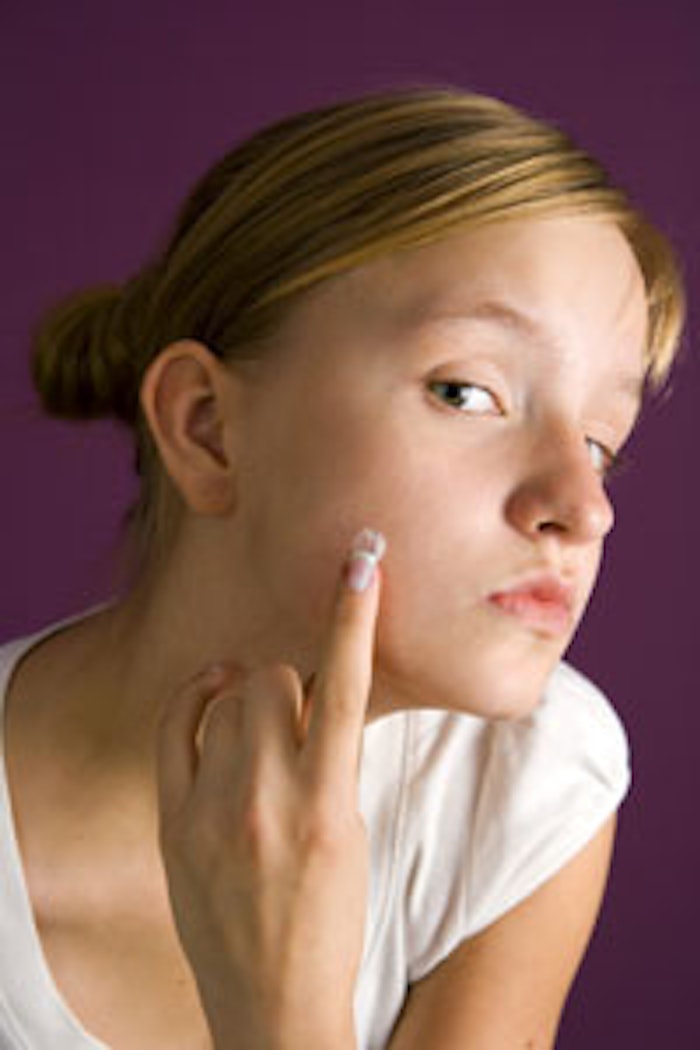 Suneva Medical, Inc., a privately-held aesthetics company, and the National Association for Self-Esteem are acknowledging June's National Acne Awareness Month by teaming up to raise awareness around the emotional impact that acne scarring can have on an individual's self-esteem and confidence. Through the partnership, the organizations have released four expert tips intended to help consumers fight the emotional battle associated with acne scarring.
According to the American Academy of Dermatology (AAD), acne is the most common skin condition in the United States with more than 40 million Americans suffering from it and more than 40% of adolescents having acne or acne scarring that requires treatment by a dermatologist. Acne scars not only require the attention of physicians, but are also proven to have psychological and social implications. According to an independent study, 71% of surveyed consumers with acne scars feel that their scars from acne negatively affect their self-confidence. To combat the self-image issues that acne scars leave with consumers, Suneva Medical and the National Association for Self-Esteem are committed to raising awareness and inspiring change in the way people handle the emotional impact associated with acne scars.
"The unfavorable influence acne scars have on a person is a concerning social issue that cannot be ignored, which is why we're joining Suneva Medical in arming affected consumers with information that can help spark personal worth and happiness," said Joan Breiner, vice president of the National Association for Self-Esteem. "We encourage all who are negatively impacted by acne scars to recognize National Acne Awareness Month by educating themselves on tips for making a positive change in how they feel about their situation."
To help consumers build positive self-esteem and address the emotional impact associated with acne scarring, below are the expert tips that have been released by representatives from Suneva Medical and the National Association for Self-Esteem.
Acknowledge your potential and value who you are. In order to inspire self-confidence and create a healthier self-image, you need to first respect and value yourself and acknowledge your full potential and capability. Taking appropriate action to respect yourself, while understanding your worth, leads to happiness and an overall better attitude. Because the mind is a powerful tool and our thoughts undeniably affect our words and actions, fighting the emotional scars of acne can be difficult, but can start by simply changing the way you think about it.
Seek treatment and know your options. The burden of acne scars is significant and can sometimes seem impossible to overcome, but know that you have options. Consult with a dermatologist and get educated on available treatments, while also seeking an overall healthier lifestyle. Living a healthy life, combined with the right treatments, are steps in the right direction for achieving the face of confidence you've always wanted.
Consider therapy. Psychotherapy can make a critical impact in helping a patient cope with, and feel positive about, a difficult situation. Alleviating psychological distress through talking with a qualified physician may assist with how you view the negative aspects of your acne scars.
Find a support group and seek positivity. Whether you're a late-teen or adult, with up to 20 million Americans estimated to have acne scars, it's important to remember that you're not alone! Whether it's through an online forum or support group at a local clinic, there are a variety of resources out there for individuals struggling with the emotional scars of acne. Sharing toxic emotions with others releases them from the physical body, helping to create a renewed sense of peace and hope.
"Acne scars are without a doubt a skin condition that can have lasting physical, emotional and psychological effect on individuals—from lack of confidence to even depression," commented Nick Teti, chairman and CEO of Suneva Medical. "It is our hope that through a combination of heightened awareness and support, we can help fight the emotional battle of acne scarring that millions of consumers face on a daily basis."
As part of its National Acne Awareness Month recognition, Suneva Medical has distributed an infographic titled, "The Emotional Truth About Acne Scars," to visually illustrate acne scars' negative effects. Consumers are encouraged to share the infographic with others to help raise awareness around this important issue.
To learn more about Suneva Medical and its esthetic skin care products, visit www.sunevamedical.com. For tips on improving self-esteem, visit www.self-esteem-nase.org, which lists helpful resources such as "Self-Esteem Lesson Plan," and "Tips for Self-Esteem."