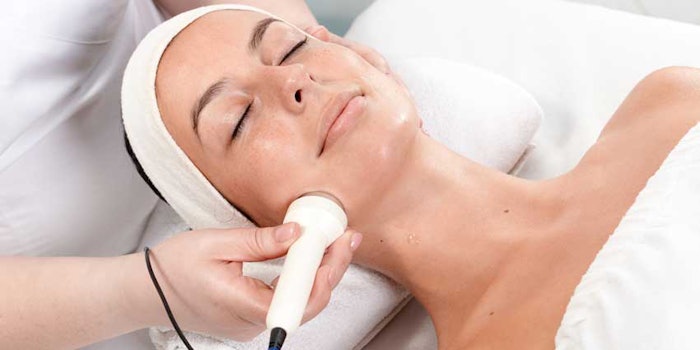 Skin Inc. and MedEsthetics can't wait to combine our two audiences for four days of knowledge, techniques, specials and fun at Face & Body Virtual on May 23-26, 2021. Upgrade your skin treatment knowledge with classes and demonstrations featuring your favorite industry veterans and pros. The sessions will discuss topics like the perfect brow lift, treating fungal acne and microneedling with topicals. 
Treatment Sessions
The 3 Step Brow Lift
Jaclyn Peresetsky CEO, Skin Perfect Academy, 10:00 am - 11:00 am, May 23. 
You will be shown protocols, tips, tricks and a demonstration on a model. Learn how to achieve the best results in the treatment room. Discover the secrets to market and scale your business with this service.
Microneedling with Topicals
Terri Wojak LE, NCEA, Aesthetics Exposed Education, 12:05 pm - 1:05 pm, May 23. 
Learn about microneedling from cosmetic to surgical, as well as commonly used topicals for optimal results.
Corium Corrective 360: Transform Skin to A New Degree of Health with Corium Corrective 360°
Terri McConnell Aesthetics Educator & Mentor, Corium Corrective 360, 1:30 pm - 2:20 pm, May 24. 
Attendees will view a demonstration of their star treatment, the Opti Resurfacing Complex and a demo of their cleansers and how they work. 
Bioelements Professional Skin Care: How to Be a Glow Guru
Teresa Stenzel Director of Education, Bioelements Professional Skin Care, 2:30 pm - 2:55 pm, May 24. 
Attend this advanced webcast to learn the new rules of radiance, tailored to the particular skin woes brought on by the pandemic - and learn how barrier repair, exfoliation, hydration and customization all factor into delivering glowing skin to your clients. 
Euphoria Lips: Achieving Optimal Outcomes with Lip Fillers
Miguel Angel Aristizabal, MD Physician, Aestheric Medicine Specialist, ADEI-Aesthetics & Dermatology Institute, 2:10 pm - 3:10 pm, May 25. 
Practitioners should be aware of lip anatomy and proper techniques to ensure safe and successful injections. The session will include demonstrations on topics like lip anatomy, patient selection, contraindications, patient preparation, technique and after-care.
Institut DERMed Clinical Skincare: The No. 1 Chemical Peel For Skin Transformation
Lyn Ross, L.M.E. Founder & CEO, Institut' DERMed Clinical Skincare, 10:00 am - 10:25 am, May 26. 
Join Lyn Ross L.M.E., Founder of Institut' DERMed Clinical Skincare as she demonstrates the new TCA+ Cream Peel, formulated with Trichloroacetic Acid, Mandelic Acid and Niacinamide for superior exfoliation to reduce the appearance of stubborn lines, wrinkles, dark spots and acne scarring for the face and body.
Lira Clinical: The New Carboxylic Solution: Lira Clinical's Pure Peel
Metaxia Dalikas, LE Expert in Aesthetic Treatments, Lira Clinical, 1:30 pm - 1:55 pm, May 26. 
Lira Clinical proudly introduces a carboxylic solution refined for ageless results. Discover this must-have treatment delivering customized results, no social downtime and client satisfaction, increasing your skincare success.
Face Reality Skin Care: 5 Tips for Treating Fungal Acne
Alex Hernandez, LE Licensed Esthetician, Clinical Manager and Lead Educator, Face Reality Acne Clinic, 2:30 pm - 2:55 pm, May 26. 
Join acne expert Alex Hernandez to learn how to identify, prevent, and treat fungal acne in and out of the treatment room with our best kept secrets in ingredients and lifestyle tips!
Session Dat May 
Session Dat
Session Da
While we aren't getting back to normal just yet, we can't wait for you to upgrade your digital experience in 2021 at Face & Body Virtual. For more information on the schedule and sessions click here.