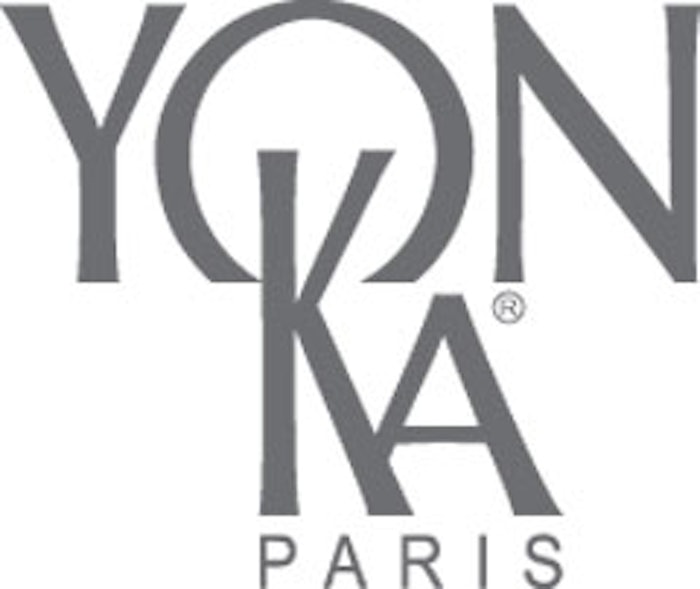 Until now, the majority of cosmetic products and services available for improving deep wrinkles have failed to address all of the biological factors that contribute to their development. Although there are many multipurpose anti-aging products available that can target a variety of needs for maturing skin, their ability to aggressively smooth deep wrinkles and produce long-lasting results has not been optimal.
Elastin: The link to deep wrinkle formation
Boosting elastin in the skin is a somewhat neglected topic in skin care. In part, this is due to an excessive focus of the cosmetic industry and dermatological research on collagen ... likely at the expense of elastin. Yet, maintaining the essential properties of elastin plays a key role in anti-aging, especially in anti-wrinkle care.
Elastin is the skin's second most abundant protein, consisting of spiral filaments that can be compared to springs. Forming deep in the reticular dermis, it's among the most elastic of all known natural proteins with an ability to stretch to eight times its molecular weight. Similar to collagen, it is produced by connective tissue cells called fibroblasts, and it enables the tissues to resume their original shape after being stretched. Due to the effects of the enzyme lysyl oxidase (LOXL), also secreted by fibroblasts, elastin forms into a network of fibrils, which act like the springs of a mattress, and gives the skin its elasticity and solidity. LOXL also plays a key role in helping to maintain the reputed "snap" and skin-reshaping properties of elastin. In young skin, elastin fibers are thin and are found in a tightly organized network that runs perpendicular to the dermis. As the skin ages, elastase and other potent enzymes cause the fibers to diminish and unravel. The LOXL production levels also begin to decrease, so the strength and "quality" of the elastin deteriorates. Other factors that can hasten wrinkle development include UV exposure and impaired microcirculation. Collectively, these stressors flatten the basal layer, causing it to lift away and virtually separate from the dermis. These combined effects all contribute to the formation of deep wrinkles.
Advancements in deep wrinkle care
Standard anti-wrinkle protocols consist of just three phases, including a deep exfoliating phase, rehydration and nutrient care, and sun avoidance. Just released from YON-KA Paris is VITAL ELASTINE in-spa treatment for deep wrinkles.
Its primary point of difference includes the addition of an essential fourth phase that emphasizes restructuring of the entire elastin fiber sequence. To measure its efficacy, instrument testing was used to gauge the skin's topography and the changes of static wrinkles post-treatment. The tests produced an impressive 3-D effect to wrinkles, reducing their total surface (width and length) as much as -64.95%. Wrinkle depth reduction was as high as -28.67%. Skin care professionals can now offer spa-goers an advanced, comprehensive and guaranteed-effective spa treatment and home care regimen that goes beyond surface care, instead addressing the root cause of deep wrinkle development for better results.
Elastin restructuring: Boost its synthesis and preserve its properties
The VITAL ELASTINE professional treatment features the new STIMULASTINE DUO from YON-KA Paris, a restructuring wrinkle-removing program. It includes a lightweight fluid emulsion for daytime protection and a luxurious, comfort cream for nighttime use.
STIMULASTINE JOUR. This daytime formula is rich in a resin of boswellia serrata extract, a tree that only grows in India. Bosewellic acids contained in the extract control the devastating effects of elastase and MMPs, halting the damaging proteolytic activity, and increasing the overall firmness and density of the skin. Oat polysaccharides, an approved over-the-counter skin protectant, smooths the skin, relaxes wrinkles and maintains the balance of the hydrolipidic film that is so essential for keeping the epidermis vibrant and in a balanced state.
With small molecules capable of penetrating the layers of the epidermis, soy peptides add a bio-stimulating action to fibroblasts. They also support the turnover of keratinocyte cells and deliver nourishing, revitalizing and hydrating effects to the daytime formula.
Grape seed oil contains 75% linoleic acid to restructure and restore the elasticity of the skin, while an antioxidant complex of coenzyme Q-10, and vitamins A, C and E protect cells from the harmful effects of free radicals.
STIMULASTINE NUIT. For an elastin synthesis booster effect, this nighttime cream contains dill seed (Peucedanum graveolens extract) and yeast extracts (saccharomyces ferment filtrate lysate). A product of biotechnology, yeast contains cytokines and growth factors that stimulate elastin synthesis and protect skin from the detrimental effects of ozone exposure. To test the action of yeast,in vitro tests were conducted on cell cultures, resulting in a +33% increase of elastin synthesis. To test the performance of the dill, a reconstructed dermis from a 62-year-old donor was treated with the extract. Results showed an increase of LOXL with a +29% improvement of the quality of elastin.
Flawless results: Professional treatment with luxurious, high-touch elements
Additional special features of the 75-minute treatment includes warm and cold sprays with YON-KA Paris's proprietary "quintessence," an aromatic synergy of essential oils from the Mediterranean basin. Alternating between warm and cold sprays boosts microcirculation. Double exfoliation includes a soft and hydrating GOMMAGE, which is followed by a deep exfoliation that is available exclusively for professional use. ALPHA-EXFOLIATEUR renews the skin, helping to diminish deep wrinkles through the process of exfoliation. A synergy of natural alpha and beta hydroxy acids, including glycolic, lactic, tartaric and salicylic, also brighten the overall complexion. YON-KA Paris utilizes the embryonic tissues of beech buds, which are still in their developmental stages, yielding peptides, flavonoids, plant hormones, vitamins and amino acids–-active principals that strengthen the cellular metabolism. Used in several products, beech bud peptides are richly dosed in MESONIUM 2, a rejuvenating fluid ampoule that uses "pincement" techniques to optimize product absorption and stimulate circulation. Beech bud peptides combine with ginseng, an anti-inflammatory, and are featured together in MASQUE STIMULASTINE ELIXIR, an anti-wrinkle specialty mask for professional use only. MASQUE STIMULASTINE also contains horsetail, a remineralizing European extract containing high levels of silicon, which promotes the elasticity of the connective tissues and softens the appearance of deep lines.
You can learn more about VITAL ELASTINE and other YON-KA Paris anti-aging treatments when you sign up as a professional partner, or by visiting its website at www.YONKAUSA.com. Also, don't forget to sign up for the company's newsletter or chat with me and other YON-KA experts at www.Facebook.com/YONKAUSA.
Disclaimer:
The above paid-for content was produced by and posted on behalf of the Sponsor. Content provided is generated solely by the Sponsor or its affiliates, and it is the Sponsor's responsi­bility for the accuracy, completeness and validity of all information included. Skin Inc. takes steps to ensure that you will not confuse sponsored content with content produced by Skin Inc. and governed by its editorial policy.