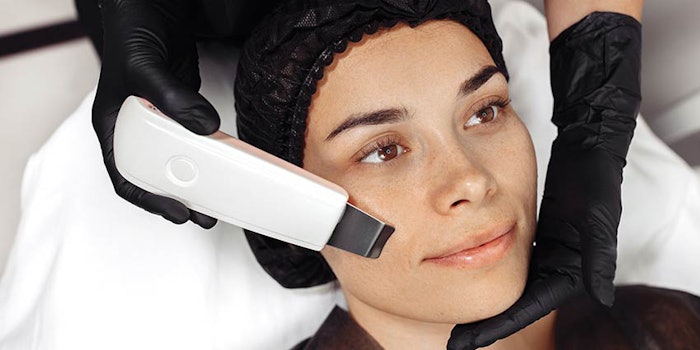 Skin care sells! Global sales of beauty and personal care products are expected to reach $758 billion by 2025.1 A large part of that total will be made by millennials, defined as those people born between 1982 and 2000.2 Millennials represent the largest population of adults in the country, and they are projected to spend $1.4 trillion dollars in 2020.3 That's great news for the beauty industry and estheticians in particular, since the millennial generation is known for being passionate about skin care as an extension of their overall well-being.
Statistics indicate that 38% of millennials find new beauty products they want to try when they discover them in-store, but 34% discover them via Instagram ads and 32% via Facebook or YouTube ads. This finding emphasizes the importance of the esthetician's services, since an esthetician's expertise provides a trusted source of information and coveted skin care treatments. However, millennials face skin care problems that did not exist five years ago… or even a year ago. What are the sources of skin issues and some solutions for preventive and "pre-juvenating" skin care? First, it is important to identify new sources of skin issues now confronting millennials.
Problem: HEV Damage from Tech Devices
As if environmental damage from pollution and UV rays from the sun weren't enough, skin is suffering from a new problem. High-energy visible (HEV) light, known as blue light, is invading skin cells and causing invisible oxidative stress. It is emitted from smartphones, computer screens, laptops, tablets and television screens. The problem is that HEV light penetrates skin cells more deeply than UV rays, causing free radical damage that leads to inflammation, the breakdown of collagen, premature wrinkles, pigmentation and more. One noteworthy millennial discovered this the hard way. A 26-year-old beauty blogger who took up to 50 selfies a day noticed increased freckling, brown spots, larger pores, dark circles, pigmentation, small whiteheads and slower healing time. She consulted a dermatologist to find out the cause of these premature signs of aging. The dermatologist confirmed that this damage was caused by the HEV light from her phone.4
One solution to the problem of damage from HEV light, UV rays and even urban pollution would be a skin care regimen that includes a powerful serum with antioxidants, vitamins, peptides, stem cells and growth factors. Millennial clients will discover that serums are the GOAT (Greatest of All Time) product that properly formulated can truly transform skin.
Help your millennial clients prevent skin care problems, continue reading our Digital Magazine...
References
1. Statista. Global value of the cosmetics market 2018-2025, November 2019.
2. U.S. Census Bureau. Millennials Outnumber Baby Boomers and are Far More Diverse, Bureau Reports [press release], June 2015
3. 5WPR 2020 Consumer Culture Report
4. www.dailymail.co.uk/femail/article-3493093/Is-selfie-prematurely-ageing-you.html (Accessed June 16, 2020).