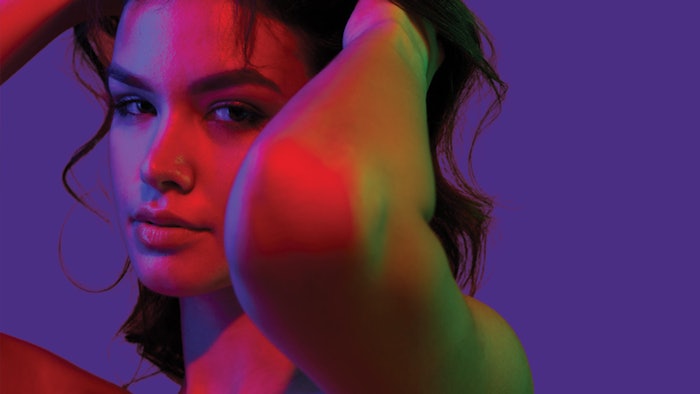 Photo courtesy of Ward Photonics
The potential benefits of Medical Light Therapy (MLT) make it an appealing option for patients looking for non-invasive treatments that pose fewer risks and side effects than surgery or medications. As the trend towards MLT increases, medical practices also see their revenue increase.
The International Society of Aesthetic Plastic Surgery (ISAPS) Global Survey reveals that non-invasive treatments have steadily increased since 2019, with 17.5 million cases in 2021. The aesthetic market size has grown and is projected to continue doing so, estimated at USD 69.9 billion in 2022 and up to USD 155.67 billion globally by 2030. As more people become aware of the potential benefits of MLT, practices that offer this type of treatment will see their revenue continue to grow steadily over time.
It is important that practitioners keep up with the trends in order to provide the best possible services for their patients. Offering state-of-the-art medical light therapies will allow practitioners to stay ahead of the curve when it comes to treating their patients' needs effectively and efficiently without any major risks or side effects.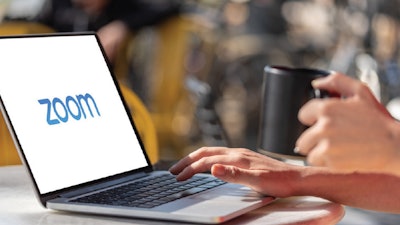 Zoom Effect & The Impact on Aesthetics
Non-surgical aesthetics such as LED therapy have seen an unprecedented surge in demand since the onset of the COVID-19 pandemic (2019). According to a Hamilton Fraser Cosmetic Insurance survey, providers displayed an inspiring level of resilience and fortitude. Despite these challenges, 83.92% were not impacted by their existing clients, and 33.67% even acquired new customers – indicating an unexpected positive outcome from this difficult period! This growth can be attributed to the "zoom effect" and the rise of self-care. The zoom effect refers to the desire for zoom-ready facial aesthetics, which have been amplified with more time spent on video conferencing platforms such as Zoom and Google Meet. In response, many are turning to medical light therapies (MLT) because of the advancements in LED-based technologies/devices.
In addition to zoom-readiness, there is also a growing trend toward self-care in our pandemic era (2019 - 2021). More people are taking this opportunity for personal renewal by investing in noninvasive treatments that bring out their best selves. MLT offers a safe and effective way to address your patients' body concerns such as wrinkles, fine lines, and unwanted without undergoing surgery or other invasive procedures.
"Recently, LED has become a big forefront in aesthetic medicine; it is a modality we have heard a lot about. It's just not something we routinely used until now," says Dr. Sheila Barbarino, MD, FAAO, FAACS, FACS
LED therapy is popular for those looking to refresh their look without going under the knife. The procedure uses specific wavelengths of light to target certain layers of skin, helping reduce redness, inflammation, acne scars, wrinkles, hyperpigmentation, age spots, and so on. Unlike traditional laser treatments, LED therapy is non-invasive and non-ablative--meaning it doesn't damage the surface layer of skin--making it ideal for those with sensitive skin types or who would like visible results fast without sacrificing safety or comfort levels. The growth in demand for nonsurgical aesthetics like LED therapy is an exciting development in medical aesthetics today. With more people seeking zoom-ready looks and improved self-care habits at home, these treatments offer a safe and effective way to achieve desired results without costly or risky operations.
Difference Between Home Units & MLT
One major difference between home units and medical light therapy devices such as UltraSlim® is in the quality of the light they emit. Medical Light Therapy (MLT) devices like UltraSlim® produce far more intense and uniform light than what you will find with home units. This makes them better suited for medical applications such as treating the skin or fat reduction.
"I let my clients know, if you want this kind of result, if you're looking for toning or weight loss, you'll need to use medical grade light versus just your everyday red light that you can buy on Amazon." - Melissa Morgan owner of UltraSlim® of Vancouver, WA.
Another difference between home units and MLT devices is their safety. MLT devices like UltraSlim® undergo rigorous testing to ensure they meet strict safety standards before being FDA-cleared for use by medical professionals. On the other hand, home unit devices may not have undergone any sort of safety testing, making them potentially dangerous if used incorrectly or in excess, putting your patients at risk of being electrocuted or burned.
It's important to understand that all LED-based technologies are not created equal. Because of its unique output and modulation, medical-grade light such as UltraSlim® requires less time to get results. Investing in medical grade can have significant benefits over regular Home units regarding red light therapy. You will be safer from burns and electric shock and will also see faster results!
Why UltraSlim®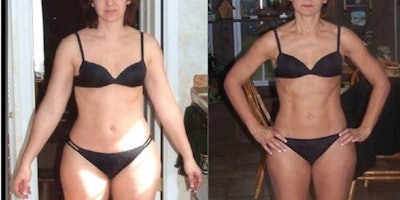 UltraSlim was designed to be superior to existing technologies. Its high-powered light stimulates the natural process of lipid metabolism and reduces the fat layer by 3.5" on average, with additional drainage of fat content for up to 72 hours. Proven effective in multi-site clinical trials, 98% of patients lost at least 2" of fat immediately. It works with all body types, has no BMI restrictions, is painless and noninvasive, and carries FDA clearance with a risk group 1 safety rating.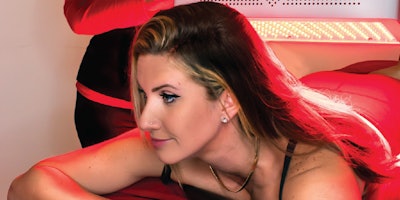 In addition to growing consumer demand and technological advancements, several key drivers have fueled this industry's remarkable growth, including increasing disposable income worldwide, rising awareness of aesthetic treatments among consumers, and evolving attitudes towards physical self-care and beauty routines - especially amongst younger generations. Furthermore, a wide range of cost-effective treatment options has made aesthetic procedures more accessible than ever before, allowing them to attract a wider population of potential customers who can now avail of these services at reasonable prices. All these factors are expected to contribute to the continued expansion of this exciting and fast-growing industry over the coming years.
Disclaimer:
The above paid-for content was produced by and posted on behalf of the Sponsor. Content provided is generated solely by the Sponsor or its affiliates, and it is the Sponsor's responsi­bility for the accuracy, completeness and validity of all information included. Skin Inc. takes steps to ensure that you will not confuse sponsored content with content produced by Skin Inc. and governed by its editorial policy.