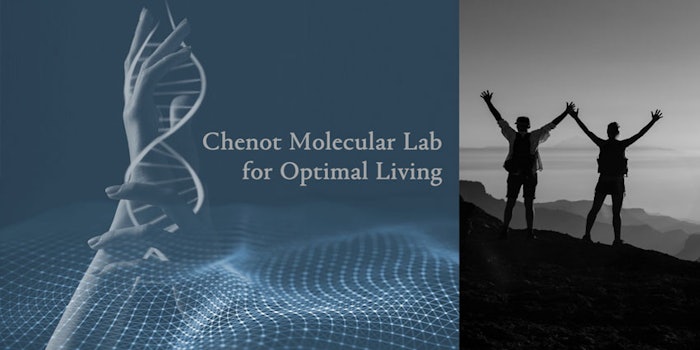 Chenot Palace Weggis announced the launch of The Chenot Molecular Lab for Optimal Living. The lab utilizes mRNA-based molecular tests to treat mature aging through analysis of genes associated with silent inflammation, oxidative stress, hormonal imbalance and structural integrity of connective tissue.
Related: Could PPAR-α Activation Be as Big a Breakthrough as Retinoids?
The Chenot Molecular Lab for Optimal Living uses a blood test and epigenetic technology to analyze gene activity, determine biological aging status and prescribe a treatment plan. The epigenetic profile identifies undesirable gene activity and pinpoints the root cause of current or oncoming health issues years before their onset, according to Chenot.
The Chenot Medical Team then creates an individualized treatment plan to target and build resilience against the potential onset of maladaptive symptoms. The treatment plan enables individuals to take preventative measures and make lifestyle changes to slow biological aging on an individual basis.
Reservations for a seven-night minimum stay at Chenot Palace Weggis can be made at chenotpalaceweggis.com.
George Gaitanos, M.D., chief operating and scientific officer of Chenot, says, "At Chenot, our focus is not on lifespan, but rather healthspan—the concept of remaining healthy for as long as possible as we age. The Chenot Molecular Lab for Optimal Living was born from our desire to empower guests to make meaningful changes that secure their optimal health. Our epigenetic profile is the most precise barometer of our future health that reveals our genes' activity and ultimately pinpoints to molecular targets for increasing life expectancy, avoiding disease and achieving optimal well living."