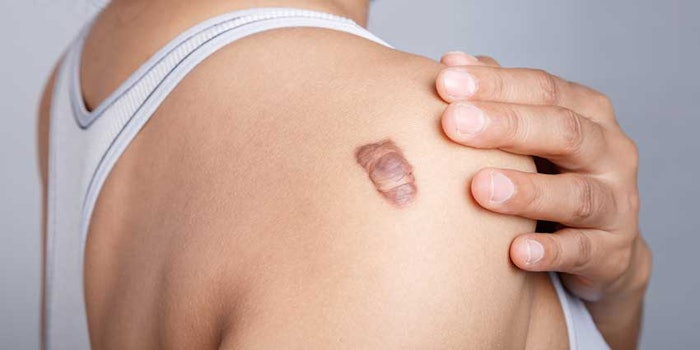 Annoyed with keloids? Recent research presented at the American Society for Dermatologic Surgery Annual Meeting may help—according to data from Sensus Healthcare Inc., recurrence of the scars does not have to be quite as notoriously high.
Keloids occur after excess collagen forms as cutaneous wounds heal. Although the non-malignant tumors are generally harmless, they are typically difficult to remove for good—Sensus' research found that recurrences occur in approximately 71% of keloidectomy cases in published literature. By using superficial radiation in addition to surgical excision, researchers brought recurrence rates to lower than 2% in their sample group.
"Due to how difficult they are to treat and their high rate of recurrence, keloids can become a major affliction, significantly impacting a patient's quality of life on a daily basis," said Joe Sardano, president and CEO of Sensus Helathcare.
Methods
Researchers surgically excised 132 keloids in 104 patients for the study between November 2013 and January 2017. Subjects' keloids were located primarily on the ear or chest/abdomen, but also on the arm/shoulder, back/buttocks, head/neck and scalp.
Patients received a biologically effective dose 30 (BED 30) of superficial radiation at 70 or 100 kV on post-operative day one on the suture closure line. Most subjects (83 out of 104) were monitored for over a year, however, follow-ups overall ranged from three months to three years. During that time, a minority of subjects experienced hyperpigmentation, and only two keloids recurred at the excision site.