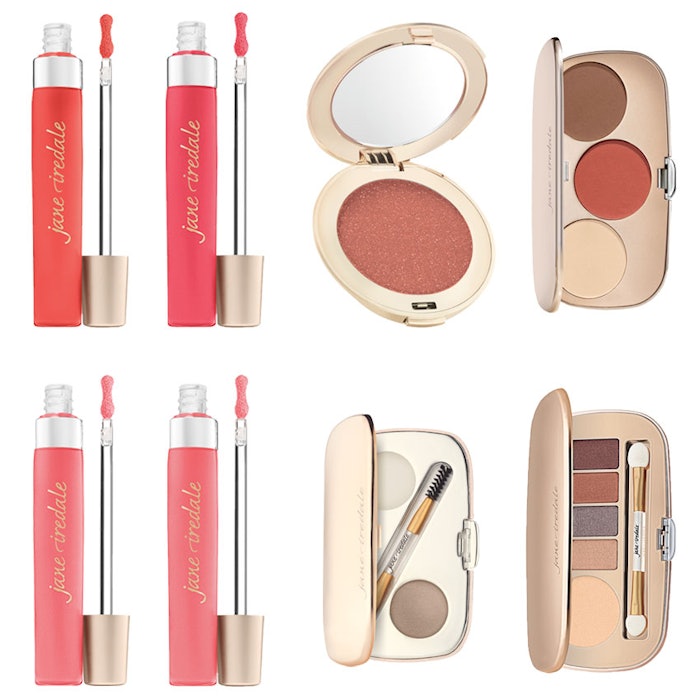 Spring Collection plays with the makeup trends of glossy, conditioned lips, natural inner eye glow and flushed yet fun cheeks. This collection includes an eye shadow kit, a blush, a contour kit, an eyebrow kit and lip glosses.
Included in this Collection
Solar Flare Eye Shadow Kit: includes five richly pigmented eye shadow shades.
Aurora - metallic ivory
Sunspot - metallic peachy beige
Corona - metallic deep taupe
Flash - metallic deep gold red
Cosmic - metallic burgundy brown
Sunset PurePressed Blush: a glittering and warm-toned wash of color on the cheeks.
Sunset - guava with gold shimmer
PureGloss Lip Gloss: ultra-glossy, never-tacky lip gloss with sheer tints of color.
Pink Glace - sheer cool pink with shimmer
Blossom - hot pink
Spiced Peach - coral
Ash Blonde GreatShape Eyebrow Kit: helps to define, fill and shape brows.
Deep GreatShape Contour Kit: a highlight, blush and contour to define cheekbones.
Highlight - creamy neutral with shimmer
Blush - matte guava
Contour - matte chocolate brown
877-869-9420, https://janeiredale.com