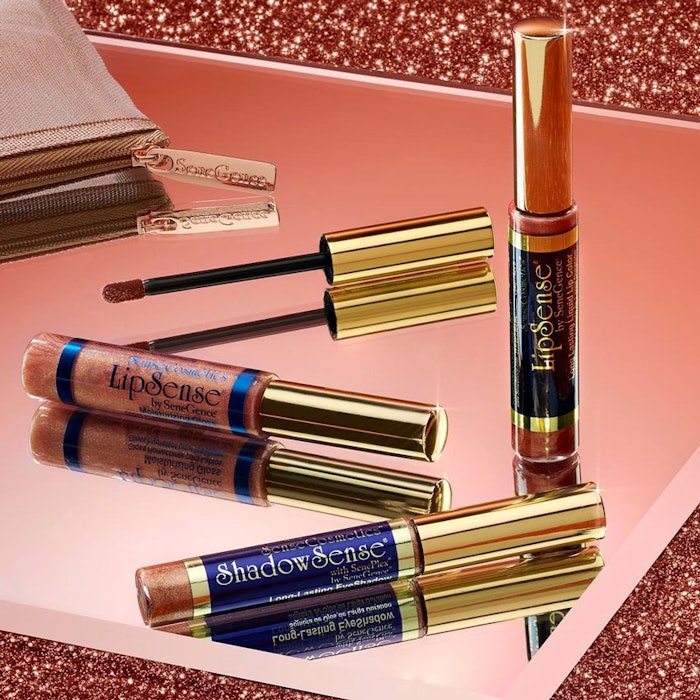 Rose Gold Collection includes a rose gold glitter shadowsense, all day lipsense and gloss. This collection was designed with fall in mind, and it was made to complement the sultry shades of Autumn. 
Products Included in Collection:
Rose Gold glitter ShadowSense: long lasting eyeshadow with a bold glitter base.
Rosé All Day LipSense: previous limited edition favorite made with the long-lasting liquid lipstick formula.
Rose Gold Gloss: combines pink and gold glitter with a light rose tint.
949-860-1860,  https://seneweb.senegence.com