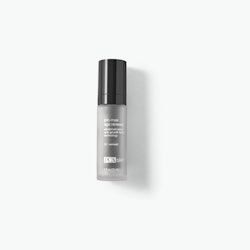 PCA Skin Pro-Max Age Renewal promotes collagen production to reduce sagging, wrinkles and fine lines. Clinical data cited by PCA Skin indicates that it can visibly lift and firm the appearance of skin by 60% and smooth fine lines and wrinkles by 40% after one week of use. The brand's patent-pending Micro Growth Factor Technology is an advanced peptide technology that creates multiple modes of action that penetrate deeper than conventional growth factors to help support keratinocyte production, fibroblast proliferation and collagen production and reduce the appearance of sagging, loss of volume, lack of firmness and wrinkles.
Main Benefits
Clinically proven to address sagging, visibly lifting and firming the appearance of the skin by 60%
Helps support collagen production to restore facial volume and fullness, resulting in 58% visible improvement in plumping*
Clinically proven to smooth visible lines and coarse wrinkles by 40%
Clinical results starting in one week
Key Ingredients
Micro Growth Factor Technology (MGF): Four unique signal tripeptides that help enhance the skin's collagen production.
Organic kangaroo paw flower extract: Organic material found in this nectarfilled flower delivers a rapid reduction in the appearance of wrinkles and sagging skin.
Skin-firming biopolymers: Biopolymer matrix embedded with micro-algae that provides instant skin firming and a reduction in the appearance of wrinkles.