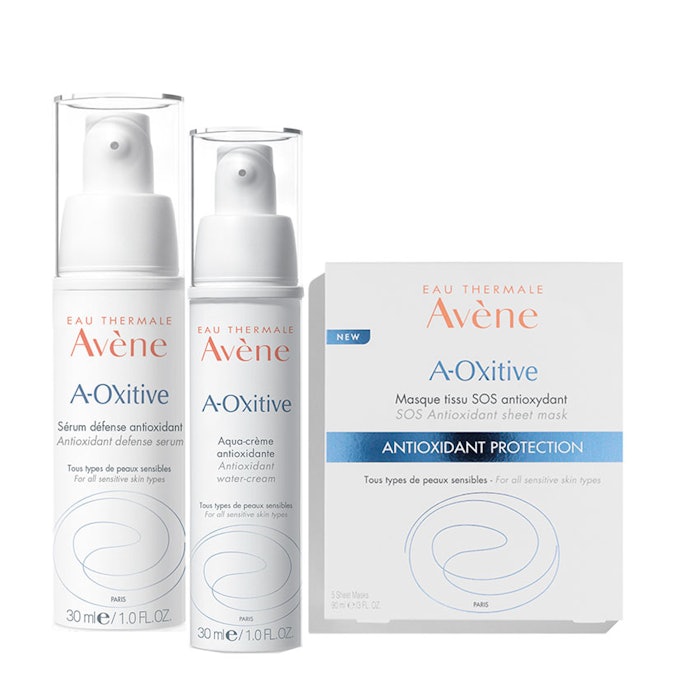 A-Oxitive Collection includes a water cream, defense serum and antioxidant sheet mask. This collection aims to reduce oxidative stress on the skin to prevent premature aging. It also works to fight against free radical damage to increase collagen and elastin synthesis, boost skin luminosity and strengthen the skins natural defenses. 
Included in This Collection
A-Oxitive SOS Antioxidant Sheet Mask: soothes and softens the skin using thermal spring water, while also providing a radiant glow.
A-Oxitive Antioxidant Defense Serum: fights against free radical damage to reduce the appearance of fine lines, wrinkles and enlarged pores while boosting the skin's defense against environmental stressors. 
A-Oxitive Antioxidant Water Cream: neutralizes age-accelerated effects from free radicals while using a micro mother-of-pearl to enhance the complexion and provide a luminescent glow to the skin.  
844-412-8363, www.aveneusa.com