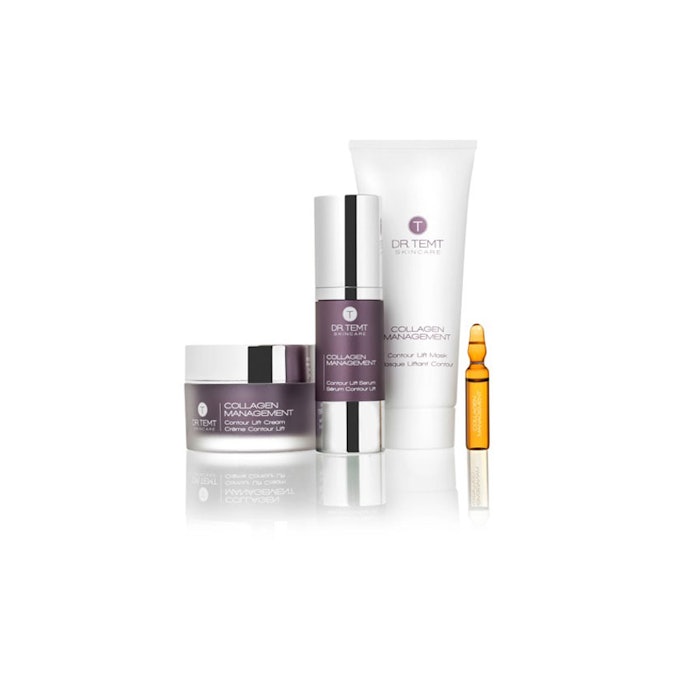 Collagen Management Line includes a serum, cream, ampoule and mask that all work to lift the skin while providing anti-aging benefits. This collection is designed to rejuvenate, regenerate, define and hydrate tired, sagging skin.
Products in Collection
Contour Lift Serum: helps improve density and elasticity in skin while defining skin contours. 
Contour Lift Cream: helps reduce signs of wrinkles to make skin look firmer and contoured. 
Contour Lift Ampoule: provides a toning effect while providing a high dose of moisture to skin.
Contour Lift Mask: designed for skin tightening and clearing to counteract signs of premature aging. 
Key Ingredients
Matrixyl 3000
IDP2
Delentigo
Vitamin C
800-356-0624, https://drtemtusa.com