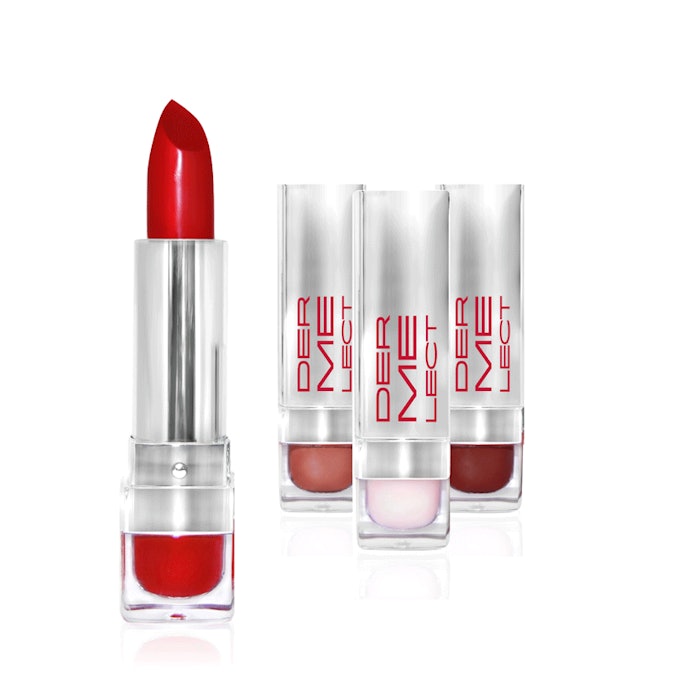 The 4-In-1 Smooth Lip Solution consists of lipstick, stain, balm and gloss all in one. Formulated with a hydrating peptide, these four applications help with conditioning properties, shine and anti-aging.
This multi-targeted lip treatment is available in four shades:
Obsessive (full power red),
Iconic (nude beige),
Intimate (sheer pink) and
Audacious (warm brick red).
The lip solution combines ingredients such as keratin peptide, hyaluronic acid, shea butter and vitamins A, C & E. Additionally, argan oil, jojoba oil, sunflower seed oil, camellia oil, honeysuckle extract, grape seed extract and green tea extract are included in the formula to treat lips for better hydration. 888-693-3763, www.dermelect.com