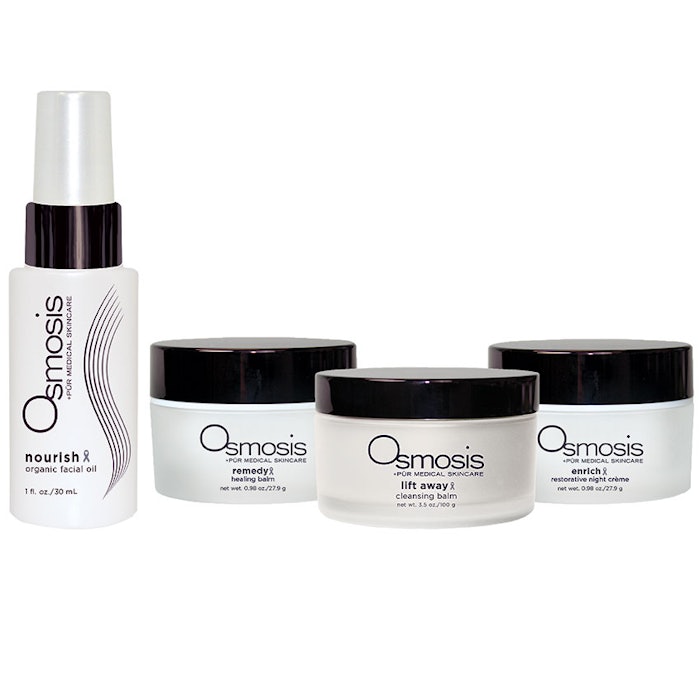 The Moisturizing Collection uses vitamins, essential fatty acids, flavanoids and minerals to feed the skin. The four-piece collection improves the skin barrier's health, function and integrity while infusing the skin with anti-inflammatory ingredients for skin healing and softening. 
Products in the Collection
Lift Away: a cleansing balm that uses avocado oil, elderberry fruit juice and mangosteen fruit juice to nourish the skin while removing makeup and impurities. 
Nourish: an organic facial oil that uses avocado oil, seabuckthorn oil and raspberry seed oil to intensely hydrate, sooth, plump and nourish the skin for a youthful glow.
Enrich: a restorative night crème that uses raspberry seed oil, Swertia Chirata leaf extract and blueberry fruit extract to revive and revitalize the skin overnight.
Remedy: a healing balm that uses Shea butter, licorice root extract, Gotu Kola leaf extract and wild cherry bark extract to deeply hydrate while reinforcing the natural moisture content to improve fine lines, and this balm can be used as a sleep mask.
877-777-2305, www.osmosisskincare.com