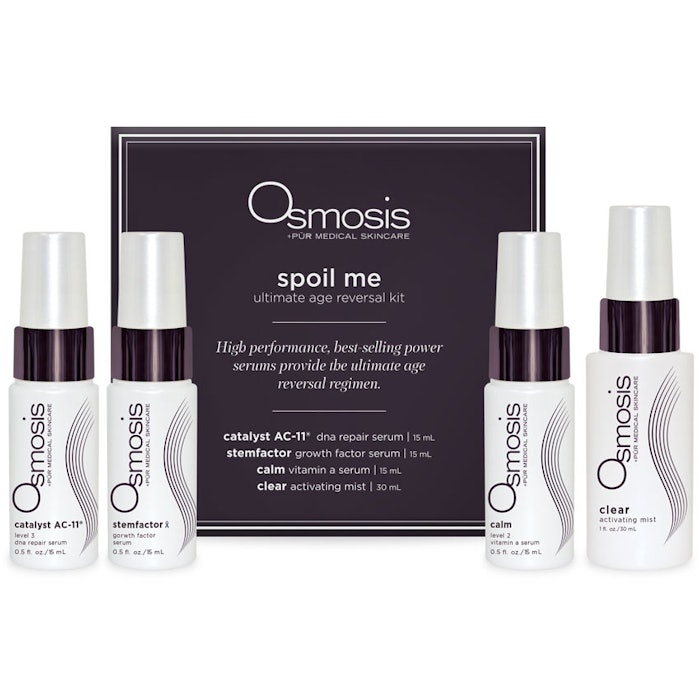 Spoil Me Kit is a travel-sized anti-aging system in one kit. The collection includes:
Calm Vitamin A Serum: Formulated to soothe, restore, hydrate, firm and protect the skin.
Catalyst AC-11: Helps increase DNA repair by 33% and aids in collagen production.
Stemfactor: Provides reinforcement against free radical damage, while helping to increase absorption, enhance results and stimulate new cells to build collagen and elastin.
Clear Activating Mist: Ensures optimal penetration of products with a hydrating effect.
877-777-2305, www.osmosisskincare.com