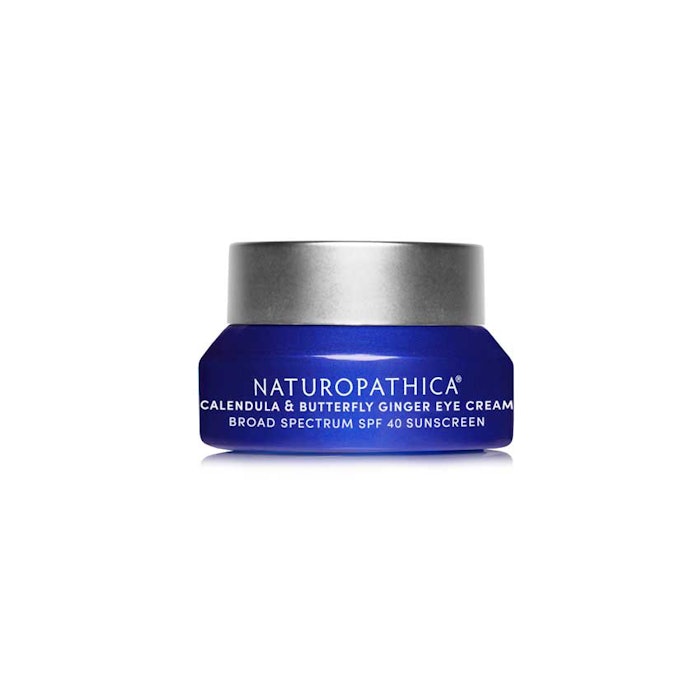 Naturopathica's Calendula & Butterfly Ginger Eye Cream SPF 40 Sunscreen is a lightweight daily eye cream, featuring calming calendula and protective butterfly ginger that helps awaken tired eyes and prevent environmental damage. Its non-whitening micronized zinc protects from UVA/UVB rays, premature aging, and future damage, including the risk of skin cancer.
Key Ingredients
Calendula is an ancient herb that deeply nourishes and soothes the skin.

Butterfly ginger is native to Madagascar. This flower helps defend against environmental stressors and supports blue light protection.

Micronized Zinc Oxide is a coral reef safe ingredient that provides a physical barrier that blocks UVA/UVB rays.
800-669-7618, www.naturopathica.com