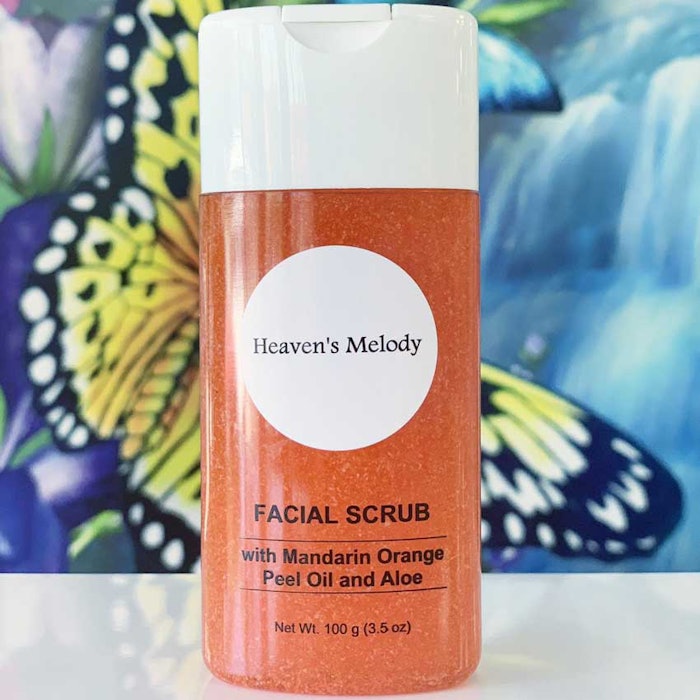 Heaven's Melody Facial Scrub with Mandarin Orange Peel Oil and Aloe contains cleansing beads that gently remove dead skin cells, chamomile that soothes the skin and vitamin C that protects from free radicals. 
Key Ingredients 
Algae extract infuses skin with nutrients that contribute to fresher and firmer skin tone, while also reducing the appearance of fine lines.

Grapefruit peel oil is an antiseptic, antibacterial and antioxidant.

Aloe Vera is derived from plant leaves and has botanical benefits. Vitamins A, B, B2, B3, B6, B12, C, and E, minerals calcium, iron, copper, phosphorus, sodium, magnesium, chromium, and zinc, amino acids, protein, enzymes, and humectants have antibacterial properties.