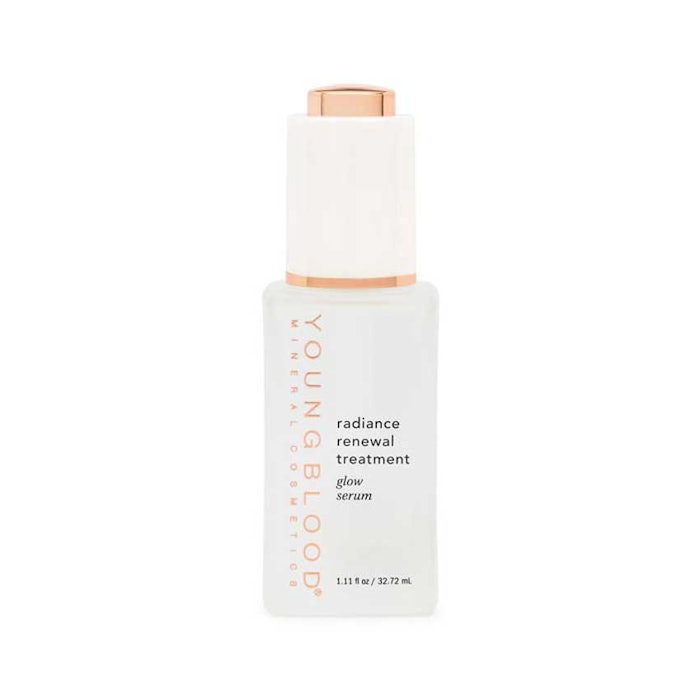 Youngblood Mineral Cosmetics' Skincare Line was formulated by esthetician Pauline Youngblood. The line uses key ingredients including: colloidal silver, squalane oil, rosehip oil, papaya enzymes, lactic acid licorice root extract and sweet almond oil. The line targets multiple skin care concerns including uneven skin tone, dullness, dehydration, dryness, excess oil, lines and wrinkles and enlarged pores. 
Skin Care Line Includes
Nourishing Cleansing Oil is a makeup remover that gently removes impurities for healthy, soft and nourished skin.
Micellar Water is a no-rinse micellar water that removes makeup and tones the skin.
Daily Enzyme Exfoliant Creme is a dual-action scrub that dissolves dead skin cells while transitioning into a silky mask.
Radiance Renewal Treatment Glow Serum helps to seal in moisture for a supple, restored complexion.
Eye Impact Revitalizing Eye Treatment provides a cooling effect while moisturizing and softening fine lines. 
Advanced Refinng Serum with 5% Lactic Acid refines, clarifies, smooths and retexturizes the skin for a fresher, smoother complexion. 
856-406-2832, www.ybskin.com