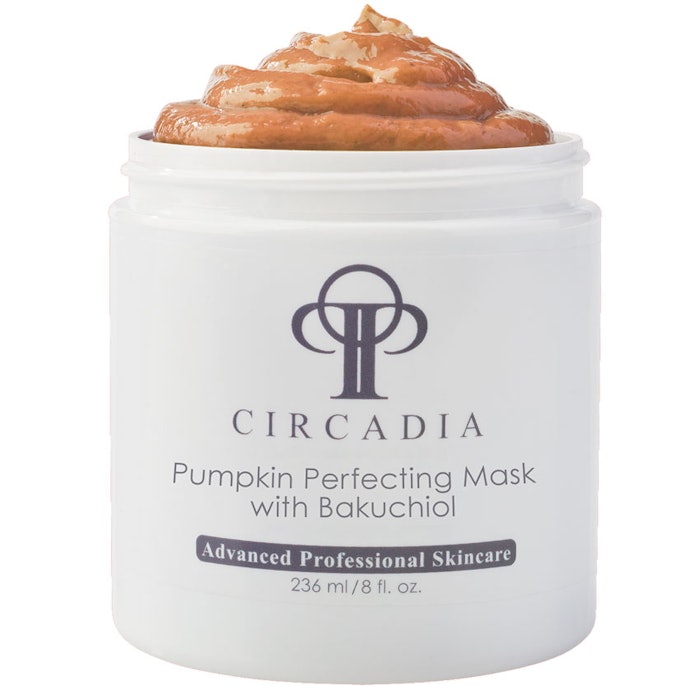 Circadia's Pumpkin Perfecting Mask with Bakuchiol is formulated to deliver antioxidant protection while boosting collagen, similar to retinol without sensitivity. This mask is designed for all skin types and defends against inflammatory stress.
Bakuchiol is formulated in the mask as a retinol-alternative. It stimulates key anti-aging genes similarly as retinol, for instance retinoid binding and metabolizing genes. It is also an antioxidant, a stimulator of collagens and an inhibitor of lipo-peroxidation.
Rich in antioxidants and vitamins, pumpkin contains vitamins C, E and beta-carotene, a precursor of vitamin A that assists in reducing environmental stress, free radical damage and increases cell turnover.
800-630-4710, www.​circadia.​com