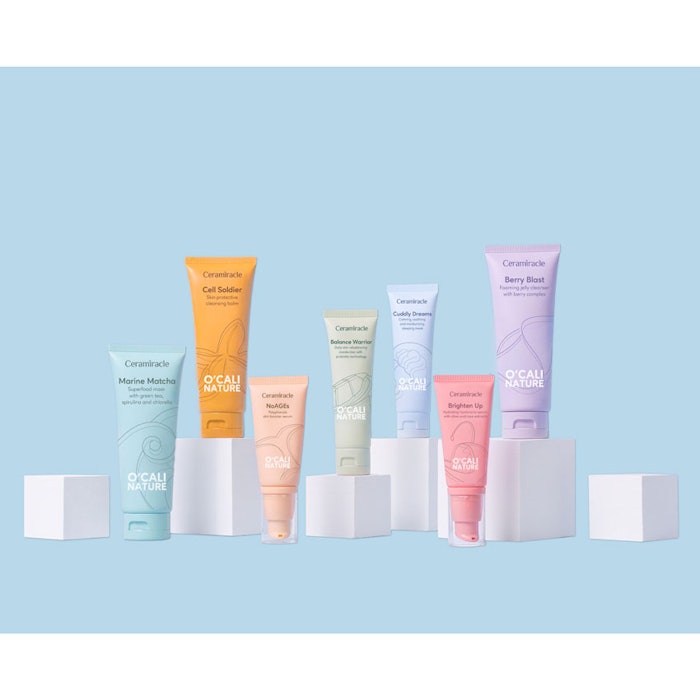 O'Cali Nature Skin Care Collection is formulated with whole food actives and 100% nature derived ingredients.
Included in this Collection:
Marine Matcha Detox Mask. Gently cleanses, exfoliates, clarifies and detoxes the skin.
Cell Soldier Cleansing Balm. Cleanses and fortifies skin to keep it hydrated and healthy.
NoAGEs Skin Booster Serum. Fights wrinkles and signs of aging.
Balance Warrior Probiotic Cream. Restores skin's microbiome.
Cuddly Dreams Sleeping Mask. Hydrates skin all night long, restoring moisture.
Brighten Up Hyaluronic Bomb. Restores and brightens skin immediately.
Berry Blast Cleansing Jelly. Cleanses all skin types, to reveal clean and glowing skin.