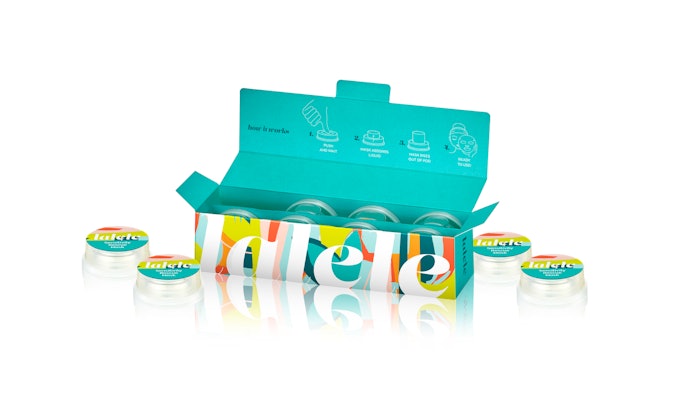 Lalele Phytoactive Skincare launched four high-performance sheet masks including the Ageless Mask, the Ultimate Indulgence Mask, the Sensitivity Rescue Mask and the Blemish Defense Mask.    
The Collection
The Ageless Mask: The corrective and preventative mask is specifically formulated to counter the three factors leading to age-related skin damage: moisture loss, collagen breakdown, and oxidation. A collection of vitamins, antioxidants, minerals, AHAs, peptides and natural retinol works in perfect synergy to boost the skin's natural resistance to environmental stress and improves the appearance of fine lines and surface elasticity. Lalele's Ageless Mask is created to rejuvenate and leave the skin with a more vibrant and youthful glow.
The Ultimate Indulgence Mask: A luxurious sensory experience for your skin and your mind. This exclusive rejuvenating hydration formula derives from globally sourced roses and colloidal platinum. This thirst-quenching blend of triple roses revitalizes the skin and calms the senses. This platinum-enhanced mask will elevate your skincare routine. It is a treat for your skin and the radiant gem of our mask line. It is an essential item to pack for extended travel, or to be used after vigorous outdoor activities, or during particularly dry, arid winter weather.
The Sensitivity Rescue Mask: This advanced formula is comprised of highly-concentrated botanical extracts that soothe and comfort sensitive, compromised, or post-procedure skin. Combining the essence of Snow Mushroom with the invigorating properties of Aloe to cool and calm the skin, this mask alleviates discomfort, hydrates dry, rough skin and effectively decreases redness.
The Blemish Defense Mask: The best blemish defense for skin contains a powerful and natural blend of plant extracts that help improve the appearance of blemishes while soothing inflammation and redness. This facial mask removes excess oils that clog pores and cause breakouts without disturbing the skin's natural moisture balance. This product helps the skin appear healthy, clean and mattified, leaving your skin looking flawless.