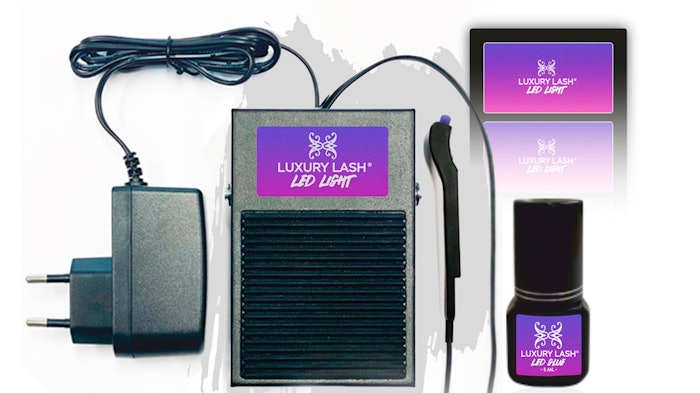 Luxury Lash's LED Light Eyelash Extension System utilizes cutting edge LED technology. The brand's adhesive ensures lasting and lightweight results in lashing appointments. 
The Luxury Lash LED Device has been developed based on the ergonomics of a lash technician's work. The device does not burden the hand and fits with every lash tweezer. The working time of the LED DEVICE is 10,000 hours. 
Related: Now Trending: Lashes
Key Benefits
Glue cures in five seconds
Low level odor and vapors
Designed to not irritate sensitive eyes
Eyelashes wont stick together
Fits all tweezers in the markets
Temperature and humidity levels will not be a concern anymore
The glue cures in five seconds with LUXURY LASH PRO DEVICE. A thin layer of glue ensures fast and maximum adhesion and a non-sticky result. Speed and accuracy increases significantly. Developed by scientists and engineers using the latest technology.