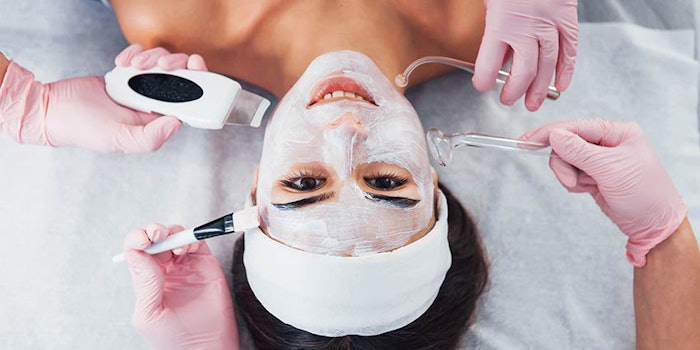 In the U.S., 75% of female consumers currently use or are interested in trying a skin care device.1 Skin care devices continue to grow as technology fuels innovation and creates opportunity for women to get personalized, salon-quality treatments at home. These devices can range from the high-tech, hand-held intense pulsed light devices and light emitting diodes to radio frequency, electrical muscle stimulation or iontophoresis devices and ultrasonic devices for deep cleaning.
These electronic implements can have multiple benefits to the skin, such as boosting the efficacy of the products used during the treatment and stimulating the surface skin layers for enhanced health and function.
Benefiting the Professional
Skin care professionals have worried that these at-home devices will take away from their business, but the upside of these implements is that many of these devices can easily and affordably be used during a professional treatment, as well as retailed to the client for them to use for home maintenance. Plus, with recent events, estheticians can boost their business by providing virtual consultations and tutorials on performing skin care protocols with these devices. This can help them retain their business, while enabling clients to see near-professional results at home.
Continue reading about hand-held devices in our Digital Magazine...
Lydia Sarfati, Repêchage CEO and Founder is an international industry leader, with over 46 years of experience as a spa owner, consultant, and esthetician. She is the Founder/CEO of Repêchage, the first company to bring seaweed-based skincare treatments to the U.S market and is the President of CIDESCO Section U.S.A, the world's major international beauty therapy association. She appears at industry trade shows, is the author of Success at Your Fingertips: How to Succeed in the Skin Care Business and The Repêchage Book of Skincare Science & Protocols, and is a contributing author to textbooks such as The Milady Standard Esthetics: Fundamentals, Twelfth Edition, and Oncology Esthetics.