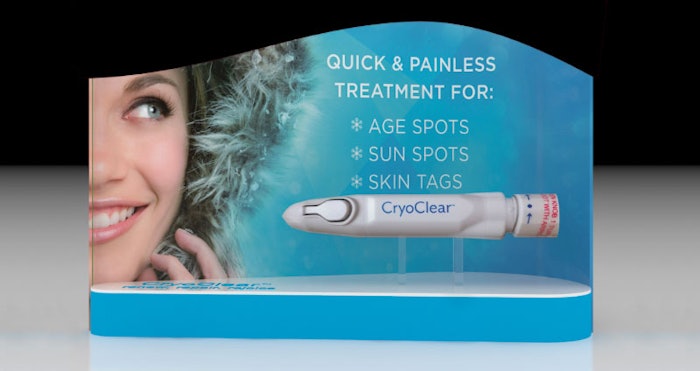 CryoClear is a disposable pen that uses carbon dioxide to eliminate benign skin lesions, such as age and sun spots, as well as skin tags. The pen delivers a targeted spray of carbon dioxide ice that eliminates dead skin cells and activates the body's natural inflammatory response. Estheticians now have a new tool to treat a range of common types of hyperpigmentation.
How CryoClear helped Keri treat her age spot.
Marie Regan, LE, talks about how CryoClear fits into her practice.
Log in to view the full article