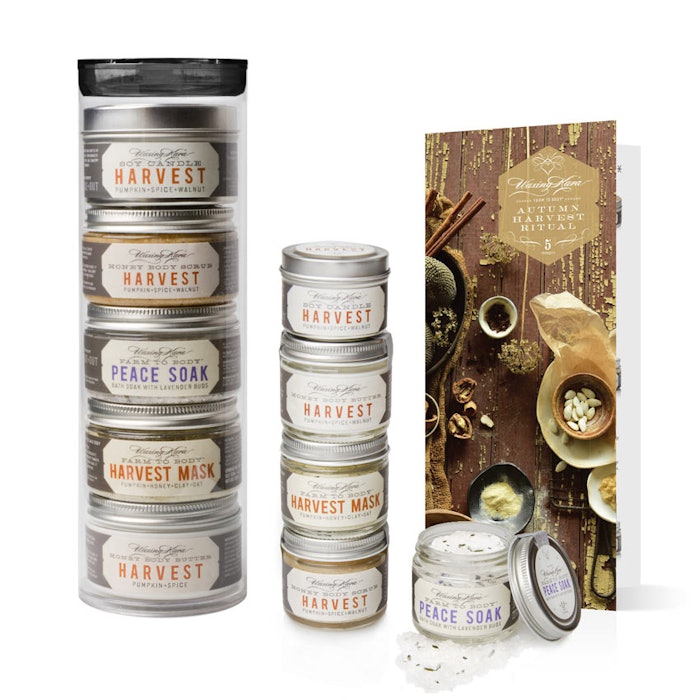 Autumn Harvest Ritual was designed to soothe, brighten and rebalance the skin through the use of honey and real pumpkin. This spa tower was designed for the fall months both with its autumn scent, and the carefully selected ingredients that are picked to help dry, dehydrated, flaky and fatigued skin. The use of plant oils also work to nourish the skin while real pumpkin pulp, clay and ground walnut shells contribute to cleaner, healthier and brighter skin. 
Included in This Collection
Harvest Pumpkin Body Butter: this war, rich and soothing butter is formulated to soothe the skin.
Harvest Mask: this uses clays, oats, honey and pumpkin to purify the skin.
Peace Soak: this combines Epsom salt with dead sea salt and lavender buds to ease sore muscles.
Harvest Pumpkin Scrub: this uses organic honey crystals, sugar pumpkin pulp and ground walnut shells to buff away dead skin cells for fresh, new skin.
Harvest Candle: this is a warm blend of pumpkin, spice and walnut to warm the heart and home.