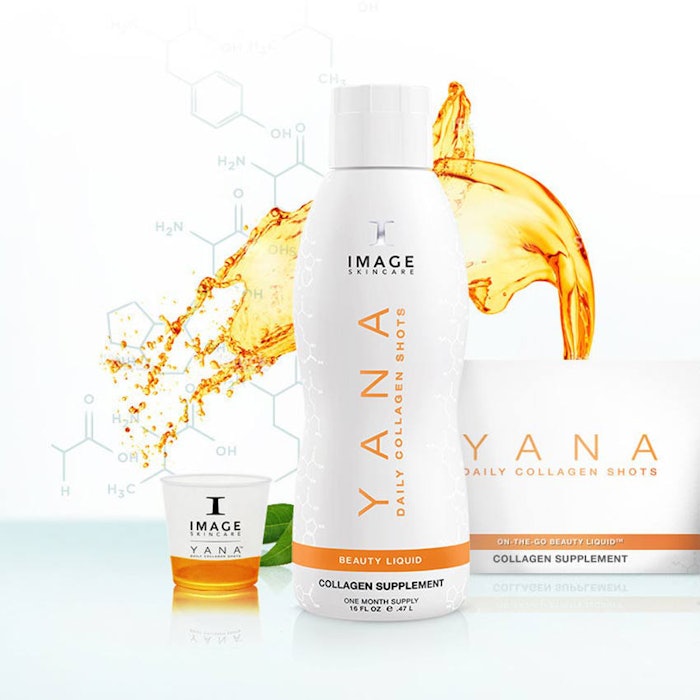 A highly concentrated beauty liquid, YANA Daily Collagen Shots help skin regain and maintain its youthful appearance. Benefits of the collagen shots include increased skin firmness, slowed collagen loss, reduced wrinkle depth and increased hydration.
The bioactive collagen peptides are clinically proven to increase collagen by up to 65% in 60 days. Reduction in appearance of fine lines and wrinkles are noticeable in one week. Increases skin moisture by up to 40% in three weeks.
YANA Daily Collagen Shots come in sugar-, dairy- and gluten-free formulations. The citrus-flavored drink can be taken by itself or blended with water, smoothies or teas. Non-GMO.
Ingredients include:
Hydrolyzed bioactive collagen peptides: Slows the loss of collagen while simultaneously increasing the body's natural ability to produce more.
Phytoceramides: Lipids support the skin's cellular matrix, contributing to increased firmness and hydration.
Ultra-nutraceutical antioxidant blend: Hyaluronic acid, green tea leaf extract, organic acai juice and organic pomegranate extract offer an antioxidant complex that supports skin strength and hydration while preventing DNA damage caused by free radicals.
Biotin: Protects the skin against water loss and damage from the harmful rays of the sun.
Vitamin B6: Helps maintain the condition of the skin by combating the damaging effects of protein degradation involved in normal aging.
800-796-7546, www.imageskincare.com