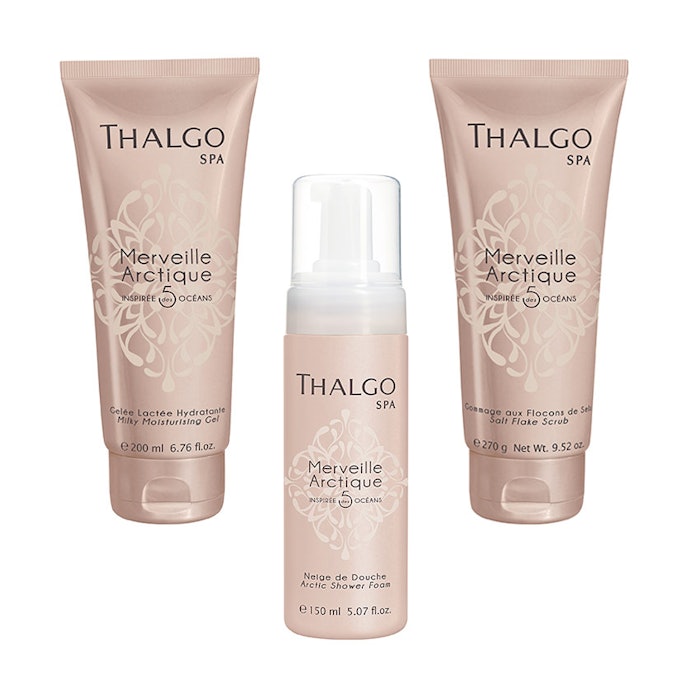 Merveille Arctique Spa Range includes three different body products that were inspired by the five oceans and the Arctic Circle. These products work to soften, purify and relax the body by using the warmth and cold that the Arctic Circle features.
Products in the Line
Milky Moisturizing Gel: softens the body with a gentle veil and comes in the scent Magic Snow with notes of white flowers.
Arctic Shower Foam: cleanses the skin while keeping it feeling soft and relaxing the body.
Salt Flake Scrub: exfoliates and purifies the skin leaving it feeling soft, and it can be used on all skin types.
954-525-9665, www.thalgousa.com