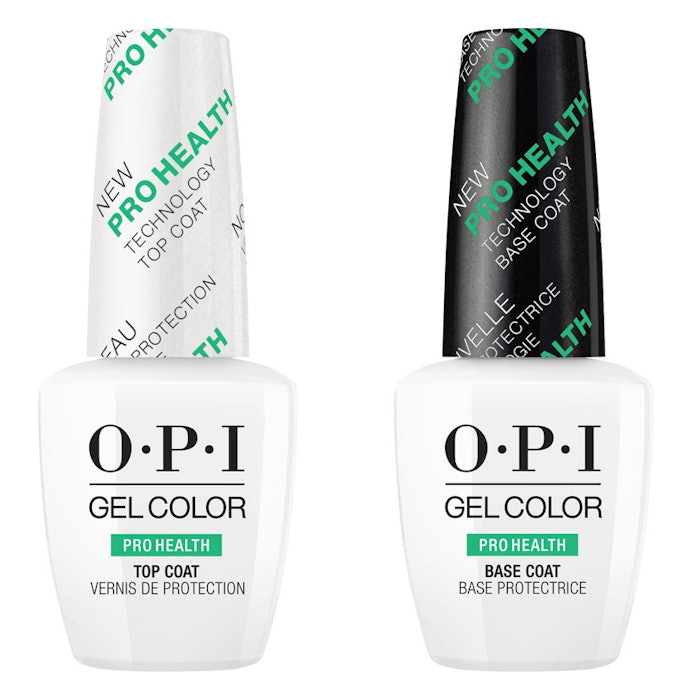 ProHealth Collection is an updated GelColor system featuring ProHealth Technology base and top coats, additional product sizes and an LED dual-cure light.
The ProHealth base and top coat system is formulated to be removed in seven minutes without the need for scraping. When combined with GelColor shades, the base coat helps protect the nails, while the top coat shields manicures and pedicures from damage and locks in chip-free color and shine.
Available in 60 shades, the updated GelColor shade range includes 7.5 mL color sizes in addition to 15 mL bottles.
Featuring TruCure technology, the LED light cures GelColor manicures with two light wavelengths: One wavelength targets the manicure surface for optimal shine, while the second wavelength cures the base.
800-341-9999, www.opi.com