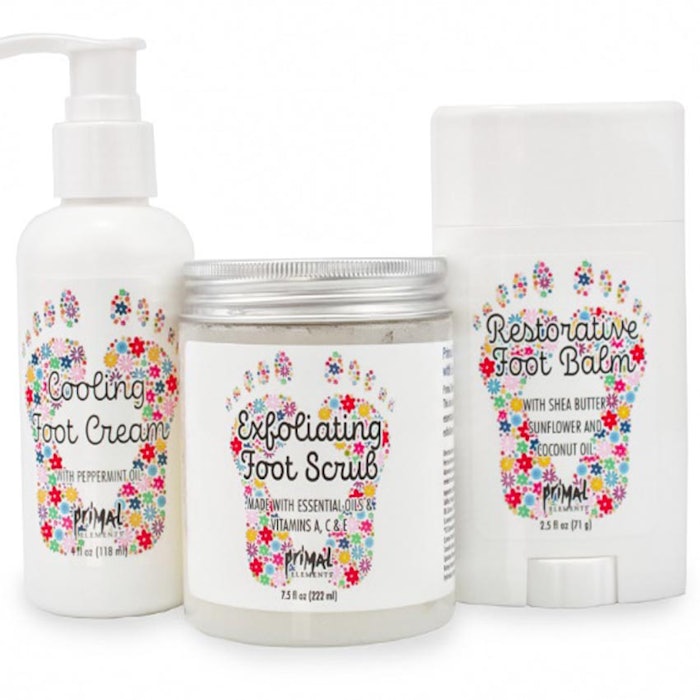 Primal Elements' Footcare Collection includes the Cooling Foot Cream, Exfoliating Foot Scrub and Restorative Foot Balm. 
Collection Includes 
Primal Elements Moisturizing Foot Cream helps prevent dry skin and hydrates for soft and smoother skin. The cream is enhanced with botanical extracts including peppermint essential oil. 

Primal Elements Exfoliating Foot Scrub cleanses and soothes feet with a blend of pure sugar cane, essential oils and vitamin A, C and E. The lathering scrub is formulated for mildness and pure cane sugar lends gentle exfoliation. 

Primal Elements Shea Butter Argan Oil Restorative Foot Balm smoothes, soothes and protects dry, cracked feet. The roll-up stick contains oils that are high in vitamins and provide hydration and nourishment. Avocado oil, macadamia oil, and Shea butter help to heal and protect skin. 
800-434-8277, www.primalelements.com