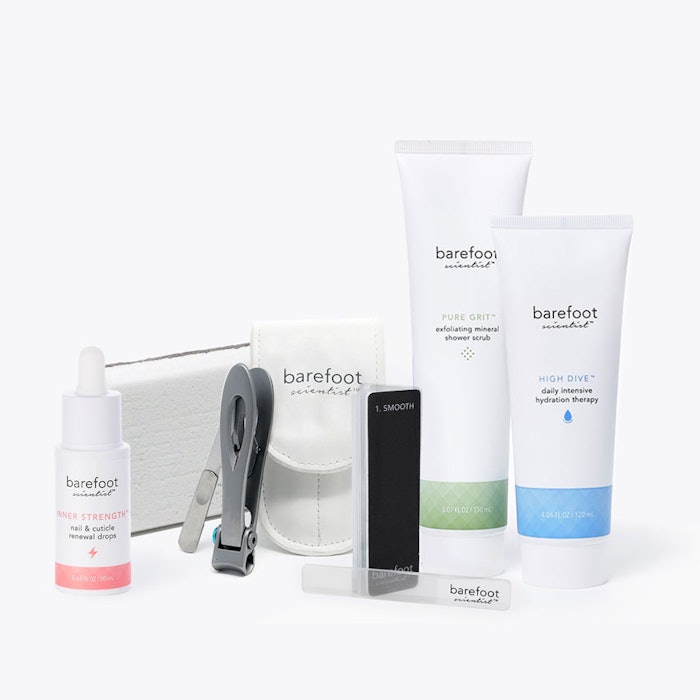 Walk-Ins Welcome Kit allows users to get spa-quality manicures and pedicures right at home.
Included in this Kit:
Pure Grit. An exfoliating scrub that purifies the skin.
In The Buff. A double-sided pumice stone that further exfoliates cracked heels and dry hands.
Clip Clip. The stainless-steel nail clipper and cuticle file duo that makes trimming and cleaning under nails quick and easy.
Filed Away. The filing and buffing system that leaves nails shiny and smooth.
High Dive. The nourishing cream that works on the feet and the hands.
Inner Strength. The award-winning nail and cuticle oil that provides moisture and anti-fungal properties.