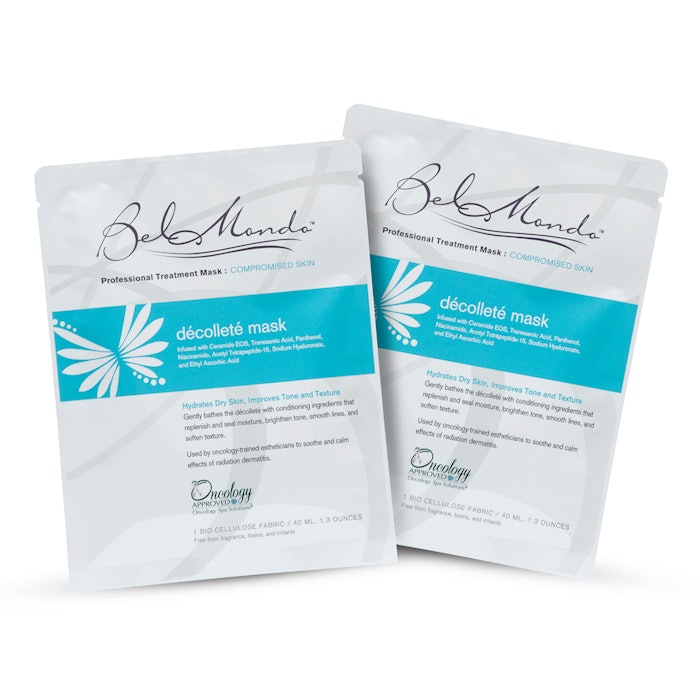 Bel Mondo Beauty's Décollete Sheet Mask hydrates dry skin, improves tone and smooths skin texture. When the protective barrier of the décolleté is compromised, it loses moisture easily. Skin becomes dry, rough, creased, and dull. The Décolleté Mask can help improve these conditions.
Related: Oncology in the Spa Menu
Developed in collaboration with Oncology Spa Solutions (OSS), this bio cellulose treatment mask features a moist, gel-like fabric that functions as an hydrating and soothing occlusive.
The product transfers a nourishing blend of ceramides, antioxidants, peptides, and humectants that replenish and seal moisture, brighten tone, smooth lines and soften texture.
The gentle formula has been approved by OSS for use on compromised skin, including to help alleviate the common symptoms of radiation dermatitis: redness, itching and extreme dryness.