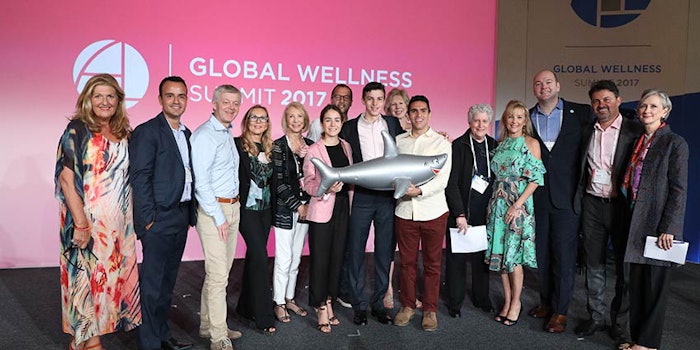 The sharks are circling in … on the three finalists selected for the Global Wellness Summit's (GWS) annual Shark Tank of Wellness competition.
Finalists were selected from more than 150 submissions from around the globe, and will be judged by a panel of real-world wellness experts—"sharks"—in front of a live audience of more than 600 wellness leaders. The competition will be held during the 12th annual Global Wellness Summit, Oct. 6-8, 2018 at Technogym Village in Cesena, Italy.
This year's "sharks" include:
Karen Campbell, business development consultant at Chiva Som (Thailand) health and wellness resorts
Frank Pitsikalis, founder and CEO of ResortSuite (Canada), a company which produces software for managing guest information and streamlining operations in spas, clubs, hotels and resorts
Michael Pugliese, owner and CEO of professional skin care brand Circadia Skincare (USA)
Mark Vondrasek, chief commercial officer of Hyatt Hotels (USA)
Finalists and their professors will be flow to the conference to compete for the prizes (1st prize $5,000; 2nd prize $3,000; 3rd prize $2,000). They will also receive airfare and hotel accommodations and will be able to attend the full three-day conference, including general sessions, breakout discussion, industry forums and gala social events.
"This is a great opportunity for the finalists, our sharks and, of course, all of the delegates who get front-row seats to the wellness ideas of tomorrow," said Susie Ellis, GWS chairman and CEO. "It was extremely difficult to find our three finalists from the over 150 thought-provoking and inspiring entries. We were astounded by the number of concepts that addressed mental wellness, and the variety of topics covered such as architecture, beauty, nutrition, fitness, marketing, seniors, hospitality and children."