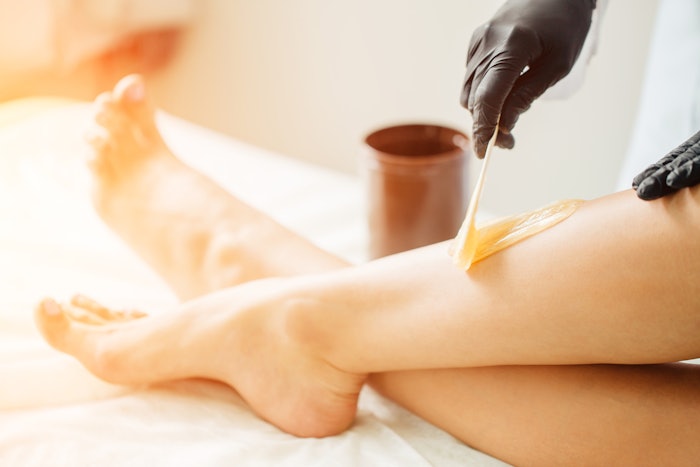 Hair removal methods have never been more popular, with many clients interested in waxing, threading and brow treatments. Join your favorite industry pros at Face & Body Northern California on August 21-22, 2022 to dive deep into the most lucrative forms of hair removal and the top techniques.
1. Brow Intensifying
RefectoCil's Lead Instructor, Chrissie Paraschos, will teach class goers how to create the most intense looks with RefectoCil's brow and lash tinting system. The class on Sunday, Aug. 21, 2022 and Monday Aug. 22, 2022 from 10:00 am to 11:30 am, will discuss the most effective coloring techniques, including ombre shading and brow filling. 
2. Dermaplaning
Jacquelyn Marriot, DermaplanePro's training manager, will discuss the current markets for dermaplaning, how to incorporate dermaplaning into your current treatment menu, along with a technique demonstration and Q&A. The class on Sunday Aug. 21, 2022 from 4:00 pm to 5:30 pm, will also teach participants business tips such as "how to keep a full book" and "how to boost client retention after treatments."
3. Brazilian Techniques
Licensed Esthetician for Alexander's Aesthetics, Tiffany Montalbano, will teach attendees the necessary skills to perform a fast, efficient and thorough Brazilian treatment. The class on Sunday, Aug. 21, 2022 from 4:00 pm to 5:30 pm, will focus on everything from how waxes will fit into your workplace to client comfort and product usage. She will also be hosting another class on Aug. 22, 2022 from 10:00 am - 11:30 am. Montalbano will also discuss the top waxing brands including Cirepil, ItalWax and Lycon. 
4. Brow Threading
Terrance Bonner, LMT, LE, The Bonner Institute's massage therapy, esthetic instructor and spa and wellness expert and author, will share the numerous benefits of using threading for facial hair removal. The class on Monday, Aug. 22, 2022 from 3:00 pm to 4:00 pm, will also demonstrate brow mapping, brow shaping, and lip and hair removal using threading techniques. Bonner will discuss who the ideal client is for threading, and give an overview of how to make five to six figures through the art of this technique. 
Join us at Face & Body Northern California to attend these classes and so much more! Register today and join us August 21-22, 2022.