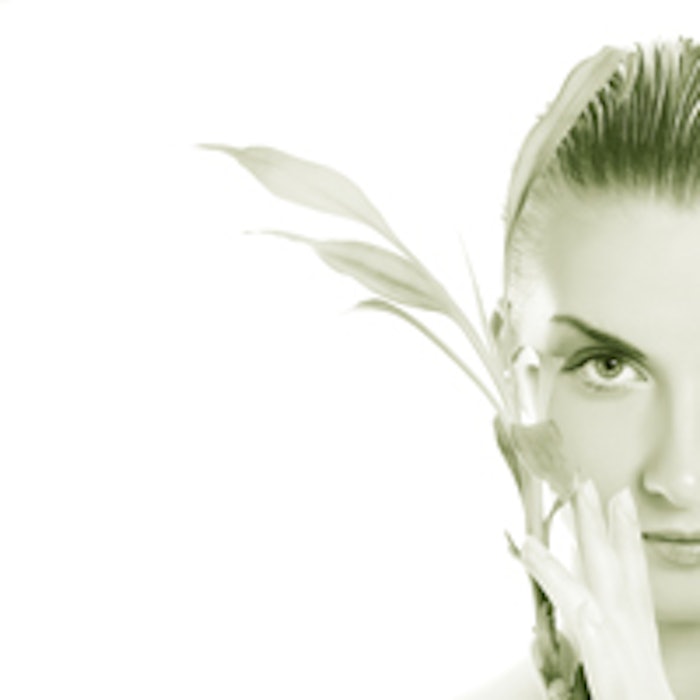 Education, exhibits, networking … Face & Body® Northern California has it all!
Now in its 18th year, Face & Body is going stronger than ever, providing a venue for spa industry professionals to connect with their peers, share experiences and stories, learn from trusted industry leaders and discover new ways to build their spa businesses. If you are looking for education, Face & Body Northern California is the place to be.
Invest in your career with this year's product-neutral Advanced Education Conference Program's industry-leading educational sessions that span four different tracks—Business-building, Esthetic Science, Trends, and Wellness/Sustainability—all led by highly regarded industry professionals.
You will gain knowledge that can be immediately incorporated into your business. Attend all sessions within one specific track, or pick and choose classes throughout the entire program for a customized selection that meets your specific needs. The program runs from 1:30–5 pm on Saturday, July 17, and immediately follows the Spa Tour and Networking Luncheon.
The tracks
Business-building. This exclusive business track, designed specifically for spa owners, offers proven business solutions and profitability pointers that are necessary to excel in today's competitive market. It features the following sessions and speakers.
Learn the Secret to Successful Retail Sales
Manon Pilon, Physiodermie (Methode)/Europelab
What's in Store—Lessons From Big-box Retailers
Carol Phillips, BeauteeSmarts
How to Market Your Business
Panelists to be announced; moderated by Deedee Crossett, San Francisco Institute of Esthetics and Cosmetology
Esthetic Science. The Esthetic Science track offers in-depth sessions designed for spa professionals who want to take their education to the next level in the arenas of chemistry, ingredients and formulations. Sessions and speakers in the Esthetic Science track include the following.
Cutting-edge Cosmetic Science 2011
Rebecca James Gadberry, YG Laboratories and UCLA Extension
How Stem Cell Science is Integral for Progressive Age Management
Christine Heathman, GlyMed Plus Skin Care
Multifunctional Herbal Active Ingredients
Carl R. Thornfeldt, MD, Episciences, Inc.
Trends. The Trends track offers cutting-edge presentations on the latest ingredients, promotional techniques and trends in the spa, cosmetic, consumer and personal care industries. Sessions and speakers include the following.
Trends That Affect the Skin Care Industry
Wellness/Sustainability. This track offers information about the latest trends in health and wellness, from fitness and alternative therapies to nutrition and aromatherapy, as well as how to bring sustainability to the spa. It features the following sessions and speakers.
Optimizing Wellness for Different Body Types
Pat Lam, Skin Care Consultants
Chakra Personality Types
Linda Bertaut, Bertaut Beauty
Bringing Humanitarian Efforts to the Spa
Jeannette and Randy Kravitz, PeaceSpa
Medical Esthetics Summit
New this year and co-sponsored by Merge® magazine and True University Esthetics, Face & Body Northern California is pleased to offer the Medical Esthetics Summit, designed to help estheticians and practitioners working in medical settings or those looking to expand into this specialized area. Learn everything from emerging medical esthetics trends to how to build your medical esthetics business and improve client retention. The Summit, which is offered on Monday, July 19, from 9 am–2 pm, is moderated by Terri Wojak, director of True University Esthetics in Chicago, and includes a Networking Luncheon.
Sessions to be featured in the Summit include:
Industry Overview
Terri Wojak, True University Esthetics
Panel Discussion: Medical Aesthetic Trends, and the Blending of Physicians With Estheticians
Moderator: Terri Wojak, True University Esthetics;
Panelists: Jennifer Linder, MD, PCA Skin; Carol Phillips,
BeauteeSmarts; and Colleen Shimamoto, DermaQuest Skin Therapy
The Oprah Experience—An Esthetician's Guide to Thriving in a Medical Office
Tracy Drumm, IF Marketing
Combining Medical and Esthetic Treatments to Help Build Client Retention
Susanne S. Warfield, Paramedical Consultants, Inc.
Supplier Classes
On Sunday and Monday, July 18–19, 2010, industry suppliers will present their specific products and conduct hands-on demonstrations and lectures in more than 30 separate Supplier Classes. Learn from the experts themselves and gain valuable face-to-face time with your favorite vendors in an informative and interactive setting.
Register today
Let us help you invest in your career and elevate it to the next level. Register today by visiting www.FaceandBody.com/california/register.
Ellen Gruby, Euromonitor International
Managing Millennials: A New Set of Rules
Mindy Terry, Creative Spa Concepts
Fitness Industry Trends and Why Spas Need to Know
Katherine and Kimberly Corp, Pilates on Fifth