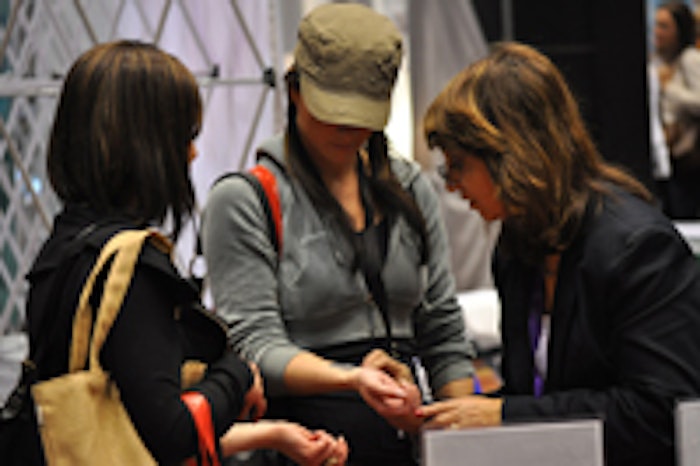 Day two of Face & Body Midwest at Chicago's McCormick Place on Sunday, March 28, 2010, began with storm clouds, but that didn't keep the crowds from the show.
The expo and supplier classes offered attendees the opportunity to learn more about the industry's top products lines directly from manufacturers, getting up close and personal with on-floor demos and manufacturer classroom examples, and to network among themselves, sharing industry information and experiences.
Another highlight of the show was the Networking Luncheon, hosted by Carol Phillips of BeauteeSmarts. The luncheon gathered spa professionals to discuss any and all questions and issues they were experiencing in their businesses. Everyone walked away with an enhanced vigor and incredible ideas for marketing and retail in their spas, and lucky winner Krissy Froelich walked away with a package of marketing DVDs from Phillips valued at $750!
Stay tuned for information from the final day of the Face & Body 2010, which will bring more industry-leading speakers, top-of-the-line exhibitors and eager attendees together.