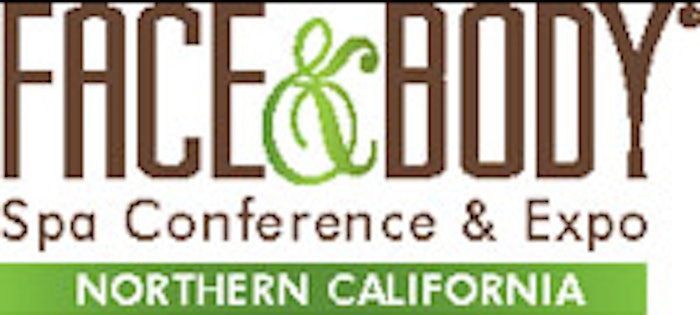 Face & Body® Northern California Spa Conference and Expo 2012 is the premier West Coast skin care and spa event ... and is being held in the gorgeous, newly renovated McEnery Convention Center in San Jose, California. Join the Skin Inc. team, and thousands of skin care professionals and exhibitors, as they come together to connect, learn and discover new ways to make your business stand out and thrive!
Returning legends and new faces
This year's Advanced Education Conference Program, on Saturday, October 6, is a must-attend, featuring industry leaders who are both familiar faces and new additions, all working to shake up your spa menus and teach you more information about business, skin science, treatment techniques and medical esthetics. Along with welcoming back industry legends, such as Rebecca James Gadberry, Mark Lees, Jan Marini and Peter T. Pugliese, MD, Face & Body Northern California is delighted to introduce some new faces to the lineup, as well. These up-and-coming industry leaders will be sharing fresh insights on a variety of subjects.
Denise Dubois. Denise Dubois graduated from the Catherine E. Hinds Institute of Esthetics in 1984, and is the president and owner of Complexions Spa for Beauty & Wellness in Albany, New York. Her program for Age Management Skin Care incorporates chemical exfoliation, microdermabrasion, facial treatments, injectables and photorejuvenation. She is also committed to providing wellness services in a LEED Gold-certified facility that supports the environment. Her class in the Treatment Techniques track covers "Understanding the Basics of Aging and How to Maintain Beautiful Skin," which includes a demonstration of four steps to enhance aging skin.
Randal Hedges. Randal Hedges is a retail brand specialist for jane iredale and a licensed cosmetologist and makeup artist. Randal has spent 17 years building a portfolio of experiences including film, runway, weddings, camouflage coverage and product development. His experience comes from working for brands such as Christian Dior, TIGI Bed Head and now jane iredale. Hedges's enthusiasm is infectious—you won't want to miss his class in the Treatment Techniques track: "Healthy and Flawless Foundations for Every Face."
Raffy Karamanoukian, MD. Raffy Karamanoukian is a board-certified plastic surgeon and skin expert practicing in Beverly Hills and Santa Monica, California. In addition to providing comprehensive cosmetic plastic surgery services, he is a published author and has recently co-authored an authoritative book on melasma. He is a noted researcher and clinical instructor, and his class in the Medical Esthetics track will explain "The Fundamentals of Melasma, Skin Discoloration and Post-inflammatory Hyperpigmentation."
Michele Steinert. Michele Steinert is the owner of Michele's Apothecary, which creates natural and wellness products, and she works as a consultant for some of the most cutting-edge spas in California, including Raindance Spa at the Lodge at Sonoma Renaissance Resort & Spa and Napa Valley's Calistoga Ranch. In her Sonoma County studio, Steinert creates products that include natural, organic, consciously cultivated or sustainably wildcrafted ingredients. Her class, "Indigenous Natural Body Treatments for Your Skin Care Facility," will take place during the Treatment Techniques track.
Patrick Vande Weg. Patrick Vande Weg is a certified public accountant, and owner and CFO of the award-winning Stellar Spa in Corte Madera, California, as well as developer of the Sugar Beach luxury bath and body care line. He has been involved in the spa industry for 15 years as an owner, private label developer, and industry speaker and educator. His class, "Planning Equals Profitability: Developing a Successful Business Plan," takes place during the Business Solutions track.
The Advanced Education Conference Program runs from 9 am–5:15 pm on Saturday, and includes a Networking Luncheon. For those who want to continue the networking into the evening, a once-in-a-lifetime tour and farm-to-table fine dining experience at the organic Loves Apple Farms is also being offered for an additional fee.
Opening Panel Discussion
Compliance, Legislation and Regulations That Affect YOU as an Industry Professional. Knowledge is power. In the ever-evolving skin care industry, it is the licensed professional's responsibility to stay on top of consumer trends, state regulations and compliance, and the science behind esthetics. This is your opportunity to learn from the experts! Lynn Maestro, editor in chief of Skin Inc. magazine, will moderate a panel discussion featuring Deedee Crossett, dean of the San Francisco Institute of Esthetics and Cosmetology; Rebecca James Gadberry of YG Laboratories; and Terri Wojak of True University Esthetics. Bring your questions to this informative open forum discussion, or e-mail them before the discussion at cchristensen@allured.com.
Register today
Interact face-to-face with your peers and experts in the industry at Face & Body Northern California 2012 to find that secret ingredient to success, allowing your business to thrive. Don't miss it! Register today by visiting www.FaceandBody.com/california/register.