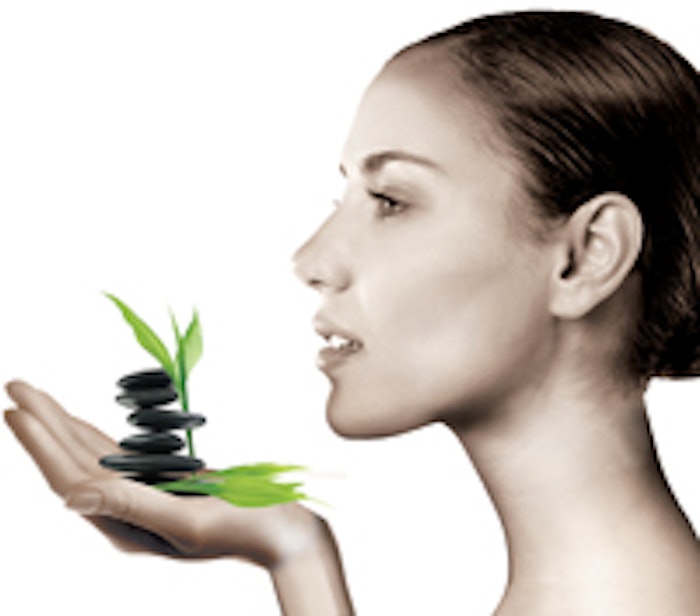 Face & Body® Northern California Spa Conference and Expo 2011 provides a venue for skin wellness industry professionals to connect with their peers, share experiences, learn from trusted industry leaders and, most importantly, discover new ways to build business solutions.
If you are looking for education, exhibits, networking and more, Face & Body Northern California is IT!
Attend the unparalleled, product-neutral sessions within the Advanced Education Conference Program on Saturday, August 27, for knowledge that you can immediately incorporate into your business. Attend all sessions within one specific track, or pick and choose classes from across the entire program for a customized selection that meets your specific needs. The program runs from 9:30 AM–5 PM on Saturday, August 27, and includes a Networking Luncheon. For those who want to continue the networking into the evening, a winery tour at Vine Hill Winery in the Santa Cruz Mountains is also being offered for an additional fee.
The Tracks
Business Solutions
This exclusive business track—designed specifically for skin care facility owners—offers proven business solutions and profitability pointers necessary to excel in today's competitive market. It features the following sessions and speakers.
Risky Business—Take Simple Precautions to Keep Your Business Safe
Jesse Cormier, Associated Skin Care Professionals
Build Client Loyalty: Entertaining in the Spa
Noreen Young, Noreen Young Studio
Market and Make Yourself Available Through Social Media
Dawn Amador, Skin Logic
Innovative Retail and Merchandising Strategies
Dori Soukup, InSPAration Management
Skin Science
The Skin Science track offers in-depth sessions designed for professionals who want to take their education to the next level in the arenas of science and cosmetic chemistry. Sessions and speakers in the Skin Science track include the following.
Recognizing Skin Diseases and Abnormalities
Jennifer Linder, MD, PCA Skin
Acne: Causes and Treatments
James Fulton, MD, PhD, Vivant Skin Care
The Rules of Anti-redness
Mark Lees, PhD, Mark Lees Skin Care, Inc.
Physiology of the Skin
Peter T. Pugliese, MD, and Michael Q. Pugliese, Circadia by Dr. Pugliese
Cosmetic Chemistry for the Esthetician
Perry Romanowski, Brains Publishing
Trends
The Trends track offers cutting-edge presentations on the latest technologies and trends in the skin care, cosmetic and personal care industries. Sessions and speakers include the following.
Is There an App for That? The Latest Tech Trends in Spa Management
Stephanie Jennings, MINDBODY
Be Here Now: Coming Trends in the Health and Wellness World
Allan Share, Day Spa Association/International Medical Spa Association
Skin Care Trends Panel
Moderated by Deedee Crossett, San Francisco Institute of Esthetics and Cosmetology; additional speakers to be announced
Medical Spa Trends
Christian Jurist, MD, Medicalia
Makeup Trends
Marvin Westmore, Westmore Academy
Wellness
This track offers the latest in health and wellness, from aromatherapy to massage. It features the following sessions and speakers.
Journey Into Wellness
Debra Koerner, Destination Spa Group
Inclusive Health
Howard Murad, MD, Murad, Inc.
Thermal Palms Massage
Anne Williams, Spa Bodywork
Selling Wellness Services
Speaker to be announced, Associated Bodywork and Massage Professionals (ABMP)
Medical Esthetics Summit
Back by popular demand—produced by Skin Inc. magazine and sponsored by True University Esthetics—Face & Body Northern California is pleased to welcome back the Medical Esthetics Summit, designed to help estheticians and practitioners working in a medical setting or those looking to expand into this specialized area. Learn everything from emerging medical esthetic trends and working in a medical environment to physiology of the skin. The summit, which is offered on Monday, August 29, from 9 AM–12:30 PM, is moderated by Terri Wojak, director of True University Esthetics in Chicago.
Industry Overview
Terri Wojak, True University Esthetics
Medical Esthetics Discussion: Points of View from a Physician, Esthetician and Legislative Expert
Moderator: Melinda Taschetta-Millane, Skin Inc. magazine
Panelists: Carl Thornfeldt, MD, FAAD, Episciences, Inc.; Terri Wojak, True University Esthetics; Susanne S. Warfield, Paramedical Consultants, Inc.
80/20: The Client Retention Rule That Will Keep Your Books Full
Tracy Drumm, IF Marketing
Stem Cell Research
Peter T. Pugliese, MD, Circadia by Dr. Pugliese
Peptides
Michael Q. Pugliese, Circadia by Dr. Pugliese
Supplier Classes
On Sunday and Monday, August 28–29, 2011, industry suppliers will present their specific products and conduct hands-on demonstrations and lectures in more than 30 separate Supplier Classes. Learn from the experts themselves and gain valuable face-to-face time with your favorite suppliers in an informative and interactive setting.
Register Today
Find your business solutions at Face & Body Northern California. Register today by visiting www.FaceandBody.com/california/register.