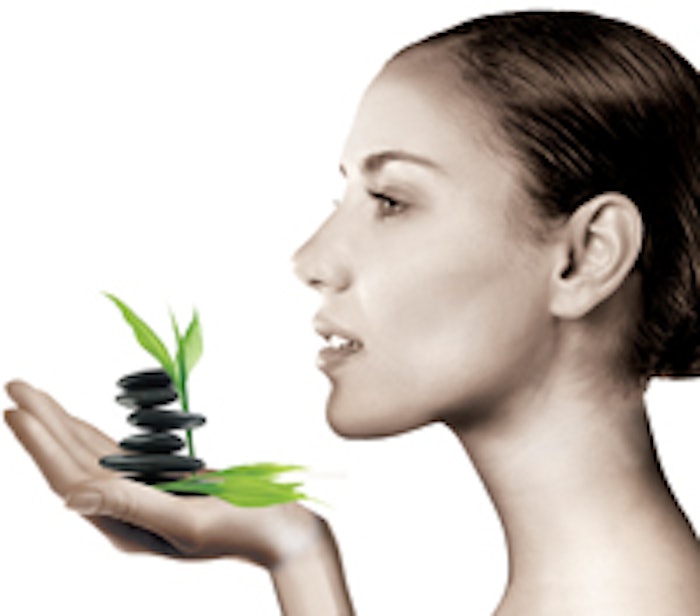 Despite the bleak forecast projections for 2011, spa owners must remain optimistic in order to maintain and grow their businesses.
With the holiday season now ended, it's the perfect time to re-energize your spa and focus on the next 12 months. What are you doing differently this year to thrive? For starters, consider attending the 2011 Face & Body® Midwest Spa Conference and Expo taking place March 12–14, 2011, at McCormick Place West in Chicago. Face & Body, which is co-located with America's Beauty Show® (ABS), will give you fresh ideas to implement in your spa, the ability to buy new products for your clients from industry suppliers, and the opportunity to enhance your knowledge, learn from industry experts and network with your peers.
Plan ahead
Be sure to visit www.FaceandBody.com/midwest for all your pre-planning needs. There is a wealth of information that will help you decide on what exhibitors to visit in the expo hall or choose what educational classes to take. Be productive and map out your show schedule. Also, you can join the mailing list to receive up-to-the-minute information at www.FaceandBody.com/mailinglist. With so much to see and do, you'll want to make sure you maximize your time effectively. Be prudent, take advantage of pre-registration prices and save.
Seize the moment
During Face & Body Midwest, take the time to visit all of the spa industry product and service suppliers. In addition, take advantage of free supplier classes; this is a great opportunity to gain insight from leading industry experts. Many suppliers offer special show discounts, so take note of them and save. Plus, every Face & Body attendee will gain free admission to ABS, which provides access to hundreds of manufacturers and distributors offering the newest products, tools and equipment for hair, skin and nail care to make a spa and salon businesses successful.
Share the wealth
Immediately following the event, share all the knowledge that you gained from Face & Body with your staff. Those team members who weren't able to attend can benefit from your first-hand experience. Following the show, you can visit www.FaceandBody.com/midwest for continued access to the exhibitor list long after the show closes.
What new things will you be able to offer to your clients to help generate more business? As the only show in the Midwest that offers complete beauty under one roof, you can't afford to miss this event. Come see what's new and turn your spa business around. For more information and to register, visit www.FaceandBody.com/midwest.