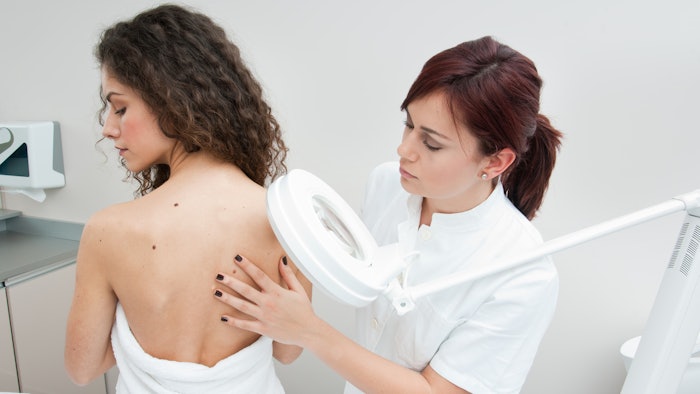 The Food and Drug Administration (FDA) issued three warning letters to companies for introducing mole and skin tag removal products to consumers that are not approved, in violation of the Federal Food, Drug and Cosmetic Act (FD&C Act). To date, there are no FDA-approved over-the-counter drug products for the removal of moles and skin tags.
The warning letters were issued to: Amazon, Ariella Naturals and Justified Laboratories. The mole and skin tag removal products sold by these companies have not been evaluated by the FDA for safety, effectiveness or quality and they require FDA approval.
Related: PCPC on NAS Report: Not Enough Data to Ban Sunscreens
The FDA notes that moles should be evaluated by a health care practitioner, and self-diagnosis and treatment of moles could lead to delayed cancer diagnosis and treatment. This knowledge led the FDA to also issue a consumer warning, noting that products marketed for removing moles or skin lesions can cause injuries and scarring. 
The FDA encourages consumers and health care professionals to report any adverse events to the agency's MedWatch Adverse Event Reporting Program, so the agency can take action to protect the public from any unsafe products. 
"It is the FDA's duty to protect public health from harmful products not approved for the U.S. marketplace" said Donald D. Ashley, J.D., director of the Office of Compliance in the FDA's Center for Drug Evaluation and Research. "The agency's rigorous surveillance works to identify threats to public health and stop these products from reaching our communities. This includes where online retailers like Amazon are involved in the interstate sale of unapproved drug products. We will continue to work diligently to ensure that online retailers do not sell products that violate federal law."