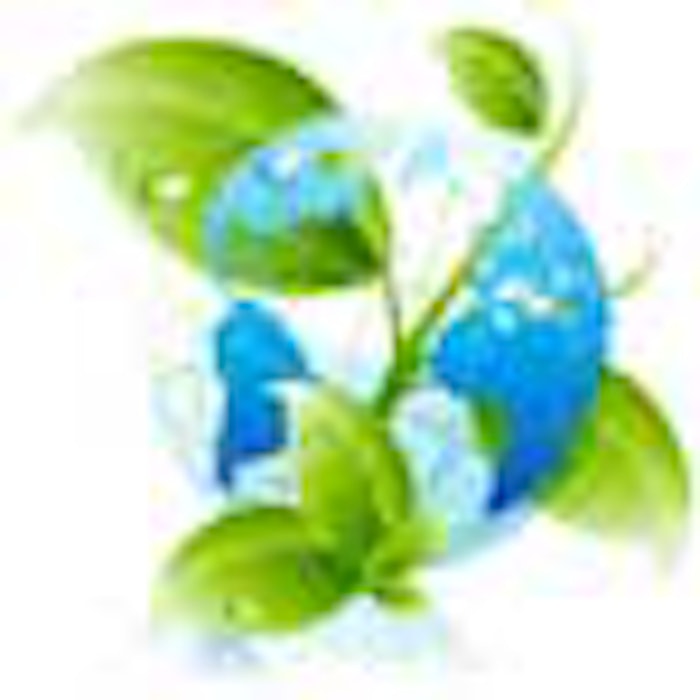 Only on SkinInc.com: Commentary from Marilyn Patterson of Natural Cosmetic Solutions Inc.'s follows this news item explaining how spas can choose the right natural or organic product line for their clients.
Personal care in the United States will finally have a new standard for "natural" personal care products, and consumers will have a new label they can trust in the marketplace. NSF International, a U.S. testing and certification organization committed to protecting the environment and public health, and NATRUE, The International Natural and Organic Cosmetic Association, have partnered to develop the first American national standard for natural personal care products.
The new American national standard will define the use of the term "natural" and will protect the integrity of verified natural personal care products. NATRUE's natural personal care criteria (NATRUE Standard Level 1) will be used as a foundation for the development of an American version, which will help establish a globally recognized definition of natural in personal care products, including cosmetics, oral care and personal hygiene products.
A recent survey of eco-friendly buying habits found that many consumers are skeptical of the term "natural" on product packaging, with 65% saying that they would like to see the term "certified" for both processes and ingredients. This finding identifies an unmet need for personal care manufacturers.
"In the absence of a standard definition, consumers often question the term "natural" on personal care products as to what it actually means," says NSF international standards director Jane Wilson. "By collaborating with NATRUE, consumer groups, industry experts and regulators, the American national standard for natural personal care products will define, in line with NATRUE's label approach, the use of the term "natural" helping to protect and promote authentic and quality natural personal care products worldwide."
NSF International will develop the new natural personal care standard utilizing an consensus-based process that allows for balanced participation from key stakeholder groups, including regulators, personal care manufacturers, trade associations, product retailers and other stakeholders from the natural personal care products community.
NSF International encourages all industry and regulatory experts to participate in the standards development process. The first stakeholder meeting to discuss the development of the new standard for natural personal care products will be held Thursday, March 10 at the Natural Products Expo West trade show in Anaheim, California. Parties interested in helping to develop the standard can contact NSF Standards Manager Lorna Badman at badman@nsf.org or 734-827-6806 for more information.
This is the second U.S. national standard that NSF International plans to develop for the personal care industry, according to Wilson. "A year ago, the NSF/ANSI 305 standard was introduced for manufacturers seeking to have their personal care products certified as containing organic ingredients. Developing a standard for natural personal care products will help delineate the two sectors for consumers and bring meaning to the term 'natural,'" explains Wilson.
NSF International and NATRUE have signed a memorandum of understanding aimed at harmonizing NSF/ANSI 305 and NATRUE Level 2 (for which an equivalency agreement was signed last year), and are working together to help define "natural" to help eliminate confusion consumers may have regarding natural personal care products.
About NATRUE: NATRUE is the International Natural and Organic Cosmetics Association based in Brussels and promotes authentic natural and organic cosmetics worldwide since May 2008. The NATRUE label sets a high standard of quality and integrity so people worldwide may enjoy natural cosmetics truly worthy of that name. More than 1,300 products have already been certified under the NATRUE label, ranging from skin care to makeup and the certification of raw materials was also recently launched.
About NSF International: NSF International, an independent organization, certifies products and writes standards for food, water and consumer goods to minimize adverse health effects and protect the environment. Founded in 1944, NSF is committed to protecting human health and safety worldwide and operates in more than 120 countries. NSF is a World Health Organization Collaborating Centre for Food and Water Safety and Indoor Environment.
Marilyn Patterson tells SkinInc.com how spa professionals can make the right decision when considering what green product line to work with in their spa.
What are the differences between organic and natural cosmetic products?
Both natural and organic products use the same criteria for choosing ingredients with the difference being the organic content. Organic ingredients are botanicals that have been produced under strict standards. In general, natural product guidelines require that organic ingredients be used when possible but do not have a calculation for the amount required. Botanicals in a natural product may or may not have been produced following organic standards, while botanicals in a certified organic product will all have been produced according to organic standards. USDA-certified organic cosmetic products have two choices: the word "organic" on the label requires the use of 95% certified organic ingredients while the phrase "made with organic ingredients" requires 70% certified organic ingredients. NATRUE uses the same criteria for its organic certifications but has a third certification for natural. The Natural Products Association (NPA) only certifies natural. Ecocert has organic certifications, but their calculations for organic content are less strict in general and include water as a natural ingredient. Most other certification bodies in Europe are similar to Ecocert or the USDA.
How do you choose an organic product line or a natural product line for your spa?
The consumer's desire for safe, healthy choices for food extends to what is used on the skin and in their environment. This desire has driven the need for organic and natural certification. The cosmetic industry first developed organic certification as a response to the food industry growth of organic produce. The organic certification of personal care products is still slowly evolving, but the consumer's desire for efficacious anti-aging cosmetic products has not been met by certified organic products using the organic ingredients that are available at this time. There are a growing number of botanical or botanically derived ingredients that can meet the need for efficacious cosmetic products, but they are not certified organic. Using these ingredients, it is now possible to manufacture a natural cosmetic product that can meet the consumer's needs.
Cosmetic product line choices for a spa require a certain degree of efficacy (such as anti-wrinkle/anti-aging), which are difficult to attain through the use of certified organic cosmetic products. Some efficacious products in a line may be organic while others cannot be. Choosing a natural line will give the spa a much greater choice and will be more likely to ensure product efficacy.
The criteria for choosing products for a spa should be twofold. No. 1 is usually efficacy, so clinical testing of the products should be available. No. 2, but not less important, is the safety of the products. The main driving force behind the choice for organic and natural is concern for health and safety. A natural or organic line of products will be easier to choose if it has been certified by a reputable certification body. In North America, Ecocert and the Natural Products Association are the most common choices for natural certification. USDA is the most common certification body for organic. If the product line is not certified, then the spa owner must do her homework with the help of a chemist who specializes in organic and natural cosmetics. Not all reputable brands of natural cosmetics will be certified because natural certification is in its infancy, but spa owners should not be misled by the use of the word "natural" in the brand's marketing material. Natural certifications look at each ingredient in the product, the preservative system of each ingredient, the manufacturing processes of the ingredient as well as the finished product, along with many other criteria, so it is important to be advised by a chemist who knows this selection process. There are many other considerations when choosing a cosmetic product line, such as number of SKUs, pricing, etc., but natural cosmetic product lines have increased significantly in the last few years, so the choices are many. The cosmetic industry will rise to meet the consumer's demands, which will allow the spa industry to do the same.
What natural certification body do you choose?
The natural certification of personal care products is an industry that is only in the development stage. Europe is ahead of North America in this regard, because most countries in Europe have their own organic certification body for personal care products and are now trying to amalgamate under COSMOS. European companies such as Ecocert and NATRUE are expanding internationally. North American certification bodies have been struggling to develop their own organic standards for personal care products, but are having a difficult time getting away from the food standards. The Natural Products Association is the first nonprofit company to develop natural standards for personal care products. NATRUE and NSF are in the process of developing their own standards for natural certification. It will be interesting to see where North America is in five years, but it will take at least this long for the dust to settle in the battle for the natural certification of personal care products. The battle for organic certification is still raging. At this time, there is no one certification body to recommend; just ensure that it is reputable and that you can agree with its guidelines when choosing a line for your spa.