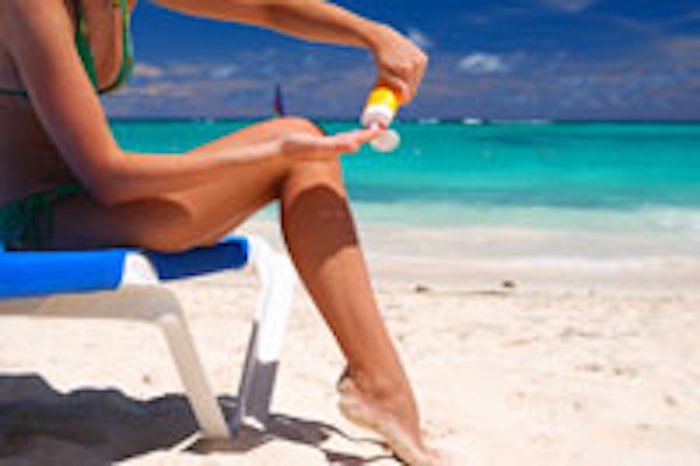 "The Public Access to SunScreen (PASS) Coalition applauds Senators Jack Reed (D-RI) and Johnny Isakson (R-GA), and Congressmen Ed Whitfield (R-KY) and John Dingell (D-MI) for their leadership in introducing the bipartisan, bicameral Sunscreen Innovation Act;" said Wendy Selig, president and CEO of the Melanoma Research Alliance, an active member of the coalition. "This legislation is a responsible way to alleviate the current 12-year backlog of sunscreen ingredients, and streamline the review process so the public can gain access to the most effective and innovative sunscreen products."
The last over-the-counter, (OTC) sunscreen ingredient to be approved was in the 1990s. Since that time, eight new sunscreen applications have been filed and are still awaiting review. New sunscreen technologies currently awaiting approval in the United States have been widely available in Europe, Asia, and Central and South America, in some cases for more than 15 years.
"Skin cancer is the most common form of cancer in the United States. Fortunately, it can be prevented through regular and appropriate use of sunscreens. This much needed and long overdue legislation is a key step for the approval of critical and innovative ingredients to be used in future sunscreens," said Steven Wang, MD, board-certified dermatologist at Memorial Sloan Kettering Cancer Center and member of the PASS Coalition. "The FDA has approved several new drugs for the treatment of melanoma in the recent years, and these drugs have made a profound impact on the lives of many patients with advanced disease. Now, it is time for the FDA to focus on prevention of skin cancers and approve the sunscreen ingredients that can better protect the public from harmful ultraviolet rays."
"In the U.S., one person dies every hour from melanoma and the numbers of skin cancer cases has risen dramatically. As we continue to educate the public about ways to reduce their risk for this deadly disease, it is imperative for Americans to have access to the most innovative and effective sunscreen products available," said Selig.
"The creation of a predictable, transparent and timely review process for sunscreen ingredients addresses a growing public concern, and opens the door for further innovation," said Al Pearce, senior marketing manager, Personal Care at BASF Corporation, and member of the PASS Coalition. "The PASS Coalition strongly encourages swift legislative action in both the House and the Senate to see the Sunscreen Innovation Act become law."