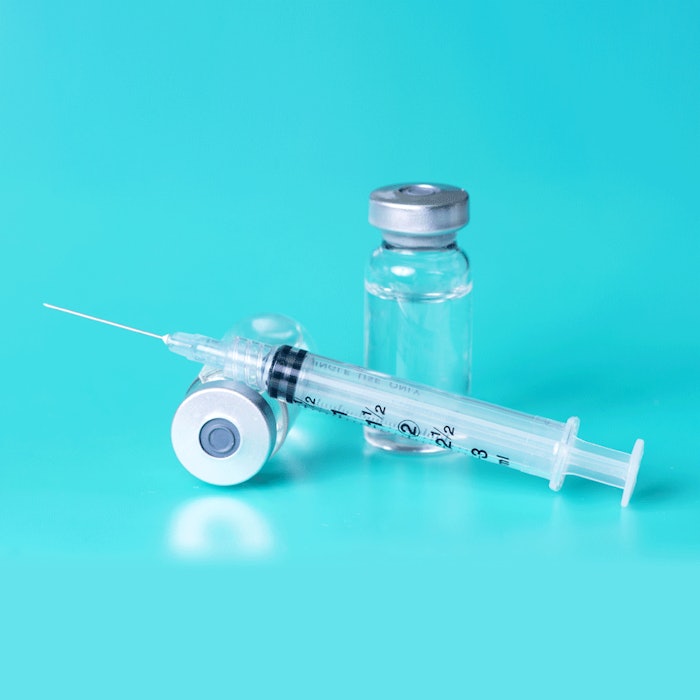 The U.S. Food & Drug Administration (FDA) has issued a consumer notice to avoid injectable drugs for skin whitening or lightening. These injectable skin whiteners—which are sold online, in retail outlets and health spas—are classified as unapproved new drugs due to their delivery vehicle and application into a vein or muscle under the skin. As such, they have to be evaluated and deemed safe by the FDA before being approved.
Consumers are warned that these types of injectables are not FDA approved and may contain unknown harmful ingredients or contaminants in addition to being unsafe and ineffective. Injectables can also be dangerous in transmitting diseases or causing infection, which can lead to serious injury.
"These products pose a potentially significant safety risk to consumers," said In Kim, a pharmacist at FDA. "You're essentially injecting an unknown substance into your body—you don't know what it contains or how it was made."
While these skin lightening injectables are marketed to correct uneven skin tones, lighten or whiten skin and clear up blemishes, some products also claim to treat conditions such as liver disorders and Parkinson's disease.
"We have noticed a number of online companies marketing injectable products for skin whitening and are concerned these products and their ingredients may cause serious harm to consumers," Kim says. The products can contain glutathione, vitamin C, collagen and human placenta.
Flawless Beauty LLC had two such products—Relumins Advanced Glutathione kits and Tatiomax Glutathione Collagen Whitening kits—seized in September 2014 by U.S. Marshals. The company then issued a recall, but continued distributing these products.
FDA also expressed safety concerns about over-the-counter skin bleaching products with ammoniated mercury, which classifies them as unapproved new drugs and requires them to get FDA approval.