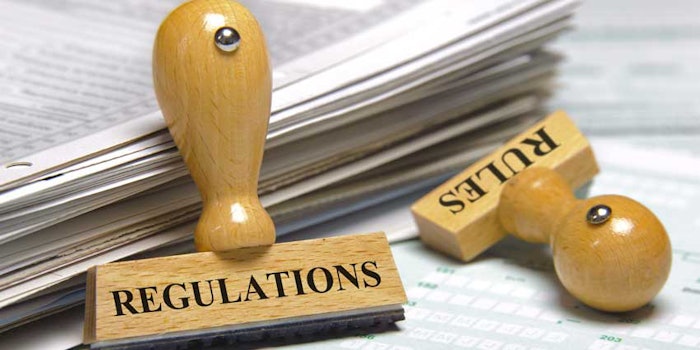 Susanne Schmaling, Alex Thiersch and Terri Wojak came together to discuss how to fight for your right as a spa owner during their keynote presentation at Skin Inc.'s Face & Body Midwest spa expo and conference on January 22, 2018. 
Thiersch is an attorney who specializes in representing plastic surgeons, esthetic professionals and med spas. He is the founder of the American Med Spa Association and is a partner at ByrdAdatto. Susanne Schmaling is a NCEA-certified and licensed master esthetician and laser technician. She is an accomplished instructor that has been teaching for over 21 years and has published two books. Terri Wojak has over 20 years of experience in the esthetic industry. Wojak helped develop True U Education, which is focused on providing advanced education for esthetic industry professionals and has built over 50 courses based on skin care in a medical setting.
Together, these three highly sought-after professionals discussed how spa owners and estheticians can understand how to deal with the new prohibited procedures that the Illinois Department of Financial and Professional Regulation (IDFPR) released for estheticians. To recap, these procedures and treatments include chemical peels, microdermabrasion other than light or superficial microdermabrasion, dermaplaning, microblading, microneedling and radio frequency.
The Scary Truth About the IDFPR
The IDFPR has the ability to suspend or revoke an esthetician's license if he or she performs any of the prohibited procedures.
"The license that you have is the most important thing you hold," explained Thiersch while discussing why it can be nerve-wracking to bend these new rules. 
However, Thiersch noted that the IDFPR does not understand the differentiation and technicalities of different treatments, such as chemical peels. Additionally, the new regulations are written with little flexibility. 
What To Do If You're Caught
The most common ways that an esthetician could get caught performing a prohibited treatment is through their own marketing, through a client complaint, or through a competitor complaint. How you got caught is not the problem though, it is what to do now. Schmaling, Wojak and Thiersch were in agreement that an esthetician should not try and deal with this on their own.
Schmaling listed important steps for the esthetician in question to follow. First, call a lawyer to have them talk to the IDFPR. Do not talk directly with the IDFPR under any circumstance without your lawyer's permission. Also, document what they are doing when they come in to investigate your spa or salon.
All three keynote speakers also discussed how they do not commend breaking the rules. While it may not be fun, an esthetician's best option to get around these rules is to make sure they have additional education and training. Schmaling encouraged estheticians to ask themselves if they are helping or hurting their client. "It is malpractice to go take a day class and turn around and begin a charged treatment for it," Schmaling explained. 
So how can estheticians affect change in this matter? Organization. All three speakers agreed that estheticians must come together and work as a group to create one strong and clear voice. Schmaling highly recommends for estheticians to begin attending their state board meetings. 
The question that has echoed in the heads of many with this situation is why wasn't the cosmetology board allowed to weigh in the legislation decision. To really make changes it goes beyond following the rules or attending a few board meetings, and it falls into truly becoming involved with the beauty industry, the leaders and the political leaders as a whole, the speakers added.