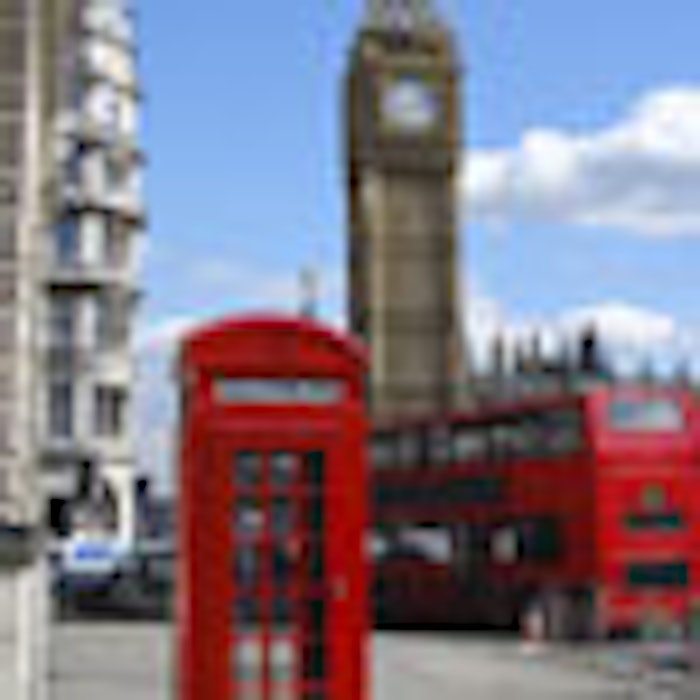 Only on SkinInc.com: Exclusive commentary from Maria Clark of Diagonal Reports follows this news story offering insight into what the spa industry in the United Kingdom is doing right ... and how you can follow its example.
Spas pioneered new beauty and wellness treatments. In doing so, they established new beauty and wellness priorities for consumers. In what is the most curious development, spas have become the best performers in the beauty market by delivering appearance enhancement as a part--even a bonus--of their core wellness package.
Spas meet a new consumer need for wellness and in the process have grown from zero to a business worth more than UK Stg billion in a decade. The spa offer may appear diffuse, but there are three distinct and well-established pillars and these are wellness therapies, beauty or appearance enhancement and pampering treatments. The particular therapy emphasis, or treatment mix, can vary, but the spa visit is an integral part of a wellness lifestyle.
At first glance, spas present a confusing range of the traditional and high-tech because they have drawn on such disparate sources for their treatment and wellness therapies. At home, they have borrowed from the beauty salon, alternative wellness practitioner, dermatologist, medical and laser clinic. Abroad, they have picked from Asia to Scandinavia.
The resulting "spa offer" is unique and quite distinct from that of the sectors out of which it developed. This ability to adapt and integrate explains why different philosophies, seemingly incompatible, co-exist and underpin the core business. For example, pampering and wellness elements must be exclusively natural. Beauty, however, can be organic or natural or even a combination of the organic and the high-tech or medical.
Massages and spas are now synonymous because the massage is the main spa therapy. Massages, which energize, rejuvenate and deliver wellness to clients, generate well over 50% of sales for the spa. The best selling massage—the "deep tissue" or Swedish massage—relieves tension and stress.
Body care sets the spa apart from the traditional beauty salon. Spas now offer treatments, previously only available for the face, which beautify the body. The most popular "facials for the body" are massages, wraps and scrubs that cleanse, exfoliate and refine the skin.
Spas have grown exponentially by delivering beauty from within, that is wellness cum appearance-enhancement. Additionally, stand-alone beauty treatments also generate significant revenues for spas. It is anti-aging skin care that is the main driver of demand for beauty in spas. It must be noted that different types of spas (day, hotel, medical) provide quite distinct body and skin care treatments, but this is because a number of factors (regulations, location, space and philosophy) determines just what is possible.
It is innovation in beauty as with wellness - in terms of product formulation and treatment delivery – that has allowed spas to outperform the traditional beauty market. Beauty treatments, both high-tech and natural, are sold as a package, that is a sequence and combination of treatments, utilizing a range of skills and a variety of products.
In a nutshell, spas outperform because they sell more treatments and products to more people more frequently. Their client base is wide as they have attracted millions of new consumers – especially younger women and men. They are a fixture of the urban lifestyle.
The wellness paradigm is now shaping the entire beauty, personal care and well-being sector. The effect can already be seen in selective beauty channel para-pharmacies and hypermarkets. This shift in consumer behavior is forcing innovation on the beauty market.
The story of massages best explains both the spa trajectory and its potential . Massages are now mainstream, which is a dramatic transformation of what was once an artisan sector. Until recently, they were mainly provided by sole practitioners (alternative health) and viewed as a minority therapy or in some cases with suspicion as "sleaze." Now massage chains are being rolled out (especially in the United States) such is their demand.
Not surprisingly, there is confidence in the fundamental strength of the sector and its capacity to grow. Spa sales softened in 2010 due to the recession, but the best performers expect a return to double-digit growth rates.
The main factors driving expansion are continuing demand for wellness by the consumer and constant innovation in therapies, treatments and technologies on the part of the spa. Spas are at a very virtuous point of their growth cycle. Increased demand for wellness by spa users drives innovation, which then expands both demand and the consumer base.
Purchase Diagonal Reports full study on the U.K. Spa Market.
Only on SkinInc.com: Insight from Maria Clarke of Diagonal Reports about how the spa industry in the United Kingdom is working to make itself relevant during the recession.
The U.K. spa market, like that in the United States, exploded in less than a decade. Spas offer wellness in a way which was previously unavailable. By combining wellness therapies with innovative beauty treatments they have expanded the market and increased their sales.
Spas have customized treatments and therapies to meet the needs of the pressurized urban lifestyle. They provide de-stress massages, which energize tired people and have rolled out treatments that relieve muscle tension, the bugbear of computer-based work.
They have compressed popular wellness therapies into capsulelike treatments that suit busy city lifestyles. They offer the lunchtime massage and/or facial for clients.
Spas have tapped into the male market in a major way by offering sports-related massage. Men account for a significant part of spa sales. In the addition, the new spa culture which has been created is proving attractive to younger women who find the traditional beauty salon intimidating.